A national and worldwide health challenge called the COVID- 19/Coronavirus Pandemic has taken everyone by surprise, resulting in overcrowded hospitals, shortages of proper equipment, the need for innovative technology and even more healthcare professionals. Emergency field hospitals and triage centers are being prepared for mass patient population. The President of the United States and governors around the county are looking for innovative products, resources, supplies and cures. We have an emergency – time is critical and solutions need to be found on multiple levels.
In response to this emergency, TAGCarts™ halted design and development of it's top-quality, best in class healthcare medical carts, workstation carts, and smart rail systems. They pivoted to innovate and create a scalable product solution that is readily available, increases nurse / patient safety, reduces cross-contamination, optimizes nurse workflow, is less expensive, and environmentally friendly (disposable).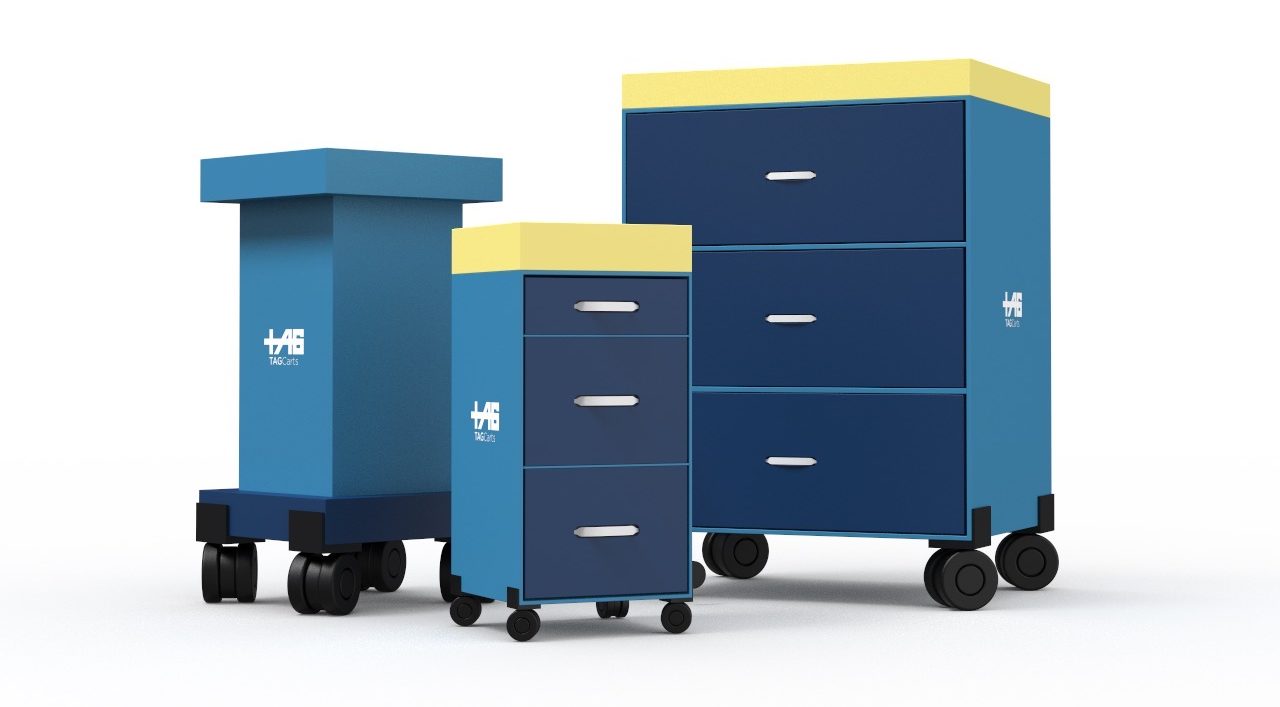 The HEROCartTM is patent-pending and designed for single patient use. It's a "Pop-up" biodegradable complete medical cart family product line. It's features and benefits set it apart as the first and only medical cart designed for rapid deployment. It further addresses long-term storage needs for hospital patient surge requirements and emergency /disaster response centers all around the globe to address the safety, and efficacy of healthcare professionals in temporary and semi-permanent emergency environments of care.
The HEROCart's™ patent-pending features, advantages, and benefits set it apart as the first and only medical cart designed for pop-up healthcare deployment and emergency field hospitals.
NOW accepting pre-orders only thru exclusive channel partner, American River Medical. Ships in 2-4 weeks, by container, truck, or pallet, flat or assembled, FOB from PRIDE Industries, CA USA. Priority for pop-up hospitals, emergency response, and US CVD-19 hotspots. Reserve your HEROCart™ now: 1-800-285 -2300.
The Nurses are the superheroes.
Reduce Contamination, Restore Care and Support Heroes.
"The Nurses are the superheroes. HEROCartsTM simply empower them to be the best caregivers they can be, while providing some relief and dignity to patients in a mass patient setting" - Taggart F. Neal, Founder/ CEO of TAGCartsTM.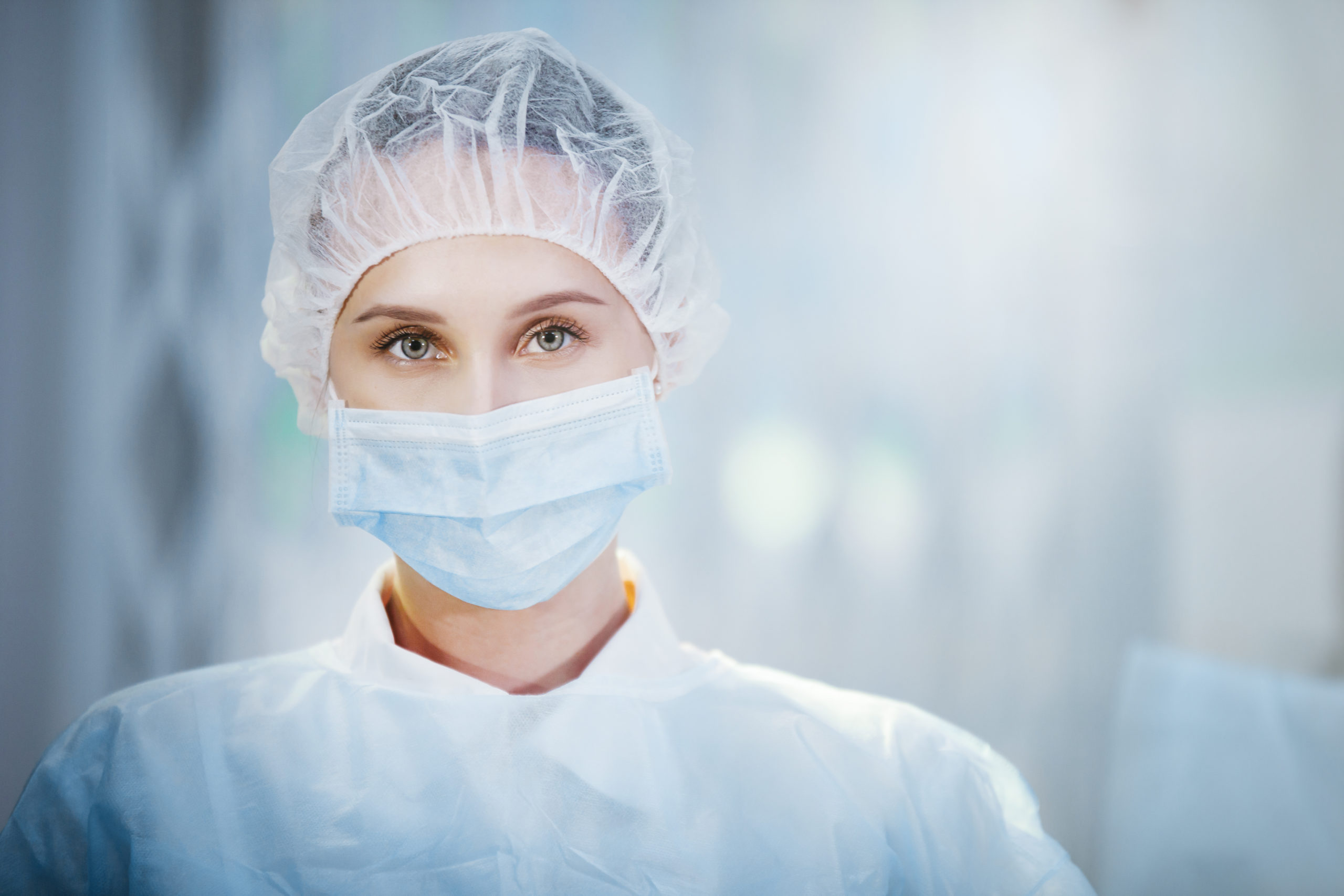 TAGCartsTM has aligned with partners, entered production with mass production capabilities within one to three weeks, and is procuring orders from the channels supplying this emergency care environment. The cart deploys and provide a 1:1 ratio at the patient bedside.
About TAGCartsTM
TAGCartsTM is a veteran-owned, CaliforniaFounderInstitute company established in 2019 by Founder and CEO
Taggart F. Neal. They are an innovative designer and manufacturer of patent-pending medical carts and workstations for healthcare, with mission-driven values
of social responsibility and sustainability.
Hero Hotline
We want to hear from you –how can we serve your heroic care in our communities? Contact your HEROCartTM representative to chat (800) 285-2300 or email us TAGHero@TAGCarts.com for our capabilities statement.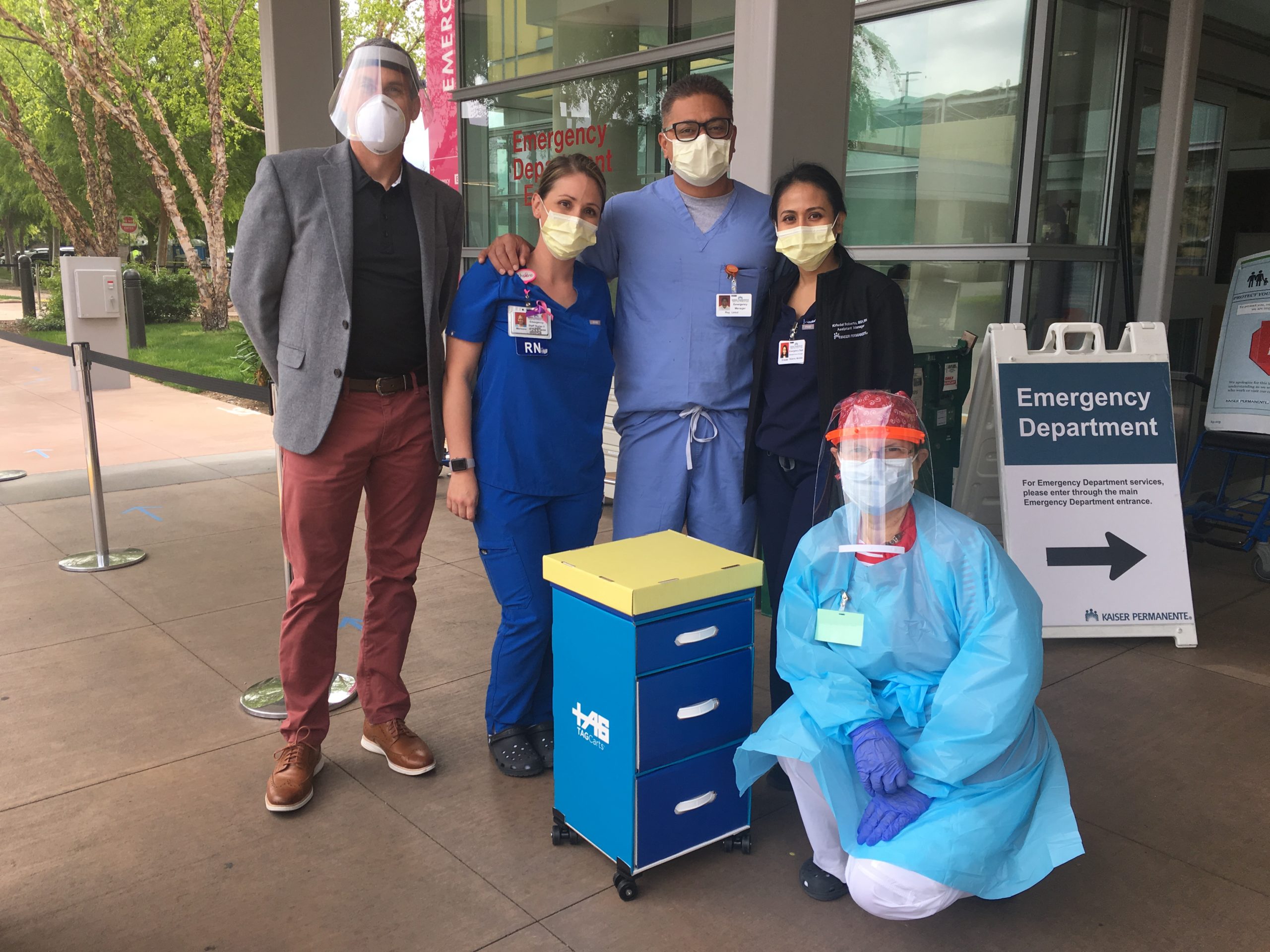 Nearly eliminates virus cross-contamination by keeping supplies relegated to each patient at the bedside (1:1)
Disposable and Recyclable after each patient/event use. Carts used for COVID-19 will never be reused for future patient/pandemic
Infinite design capabilities including color-coding for patient status / ID, hospital logos, donor names, and messaging
Provides dignity to patients in a mass patient care setting
Costs <5% of the permanent, hard surface equivalent
Low cost, operational consumable budgets
Rapid production, shipment, and deployment
Ships flat or assembled, container or pallet
Sustainable & Socially Responsible production/distribution model and materials
Channel reseller: American River Medical - award-winning, certified Veteran-Owned, Small Business in California
Four Cart Models: Nurse-Server/Bedside, Isolation, Laptop and PPE HEROCartsTM
Cart Family Packages Available for: Mass Regional, Regional, Area Field Hospitals, Single Field Hospitals, Hospital Surge
HEROCartsTM are designed in California, Made in the USA, and Assembled with PRIDE.