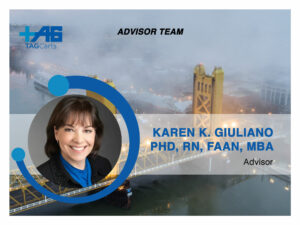 August 20, 2021 – Sacramento, CA USA
TAGCarts is pleased to officially welcome Dr. Karen K. Giuliano, PhD, RN, FAAN, MBA, to the TAGCarts Board of Advisors.
Karen brings over 25 years of experience in critical care nursing, medical product innovation and clinical outcomes research. Karen has made numerous contributions to the literature, with over 80 publications in more than 20 different journals and is also a frequent presenter. While her knowledge is in general acute and critical care, Karen's specific interests are focused on the intersection of clinical needs and medical technology use, development and innovation.
In mid 2020 during the height of the COVID-19 pandemic, Registered Nurse, Karen K. Giuliano, was featured on the "Handoff" podcast by Trusted Health – For the Modern Nurse, as a nationally recognized nurse-innovator. TAGCarts reached out to Dr. Giuliano to appreciate her interview and share the work they were doing to elevate nursing with highly designed medical carts for healthcare.
Karen recognized the medical cart market as antiquated and ripe for disruption. Embracing TAGCarts' vision and culture, Karen was attracted by how the company had made nurse input vital to their research and design process. In light of the CEO's experience in medical carts for healthcare, Karen was impressed with the depth of end-user / nurse feedback TAGCarts integrated as part of the due diligence product development process. (TAGCarts and it's partners conducted a multitude of interviews, performed in depth research, and hosted a three-day design charette with nurses in Berkeley, California in January 2020).
In the fall of 2020 TAGCarts engaged Karen's consultancy firm, Pace-Setter & Associates, to perform clinical research and collect data around a potentially life saving medical cart innovation project. In addition Karen participated on the design team for their first generation supply / treatment / procedure medical cart.
Karen and CEO Taggart Neal met in Boston, Massachusetts in April of 2021 as her role soon progressed from consultant to Advisor.
Dr. Giuliano's professional and educational background can be seen on her Advisor profile here.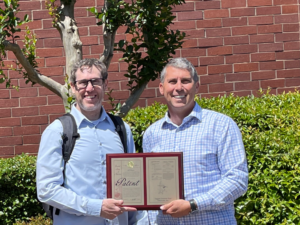 June 14, 2021 – Sacramento, CA USA
TAGCarts, Inc. was recently awarded a Utility Patent from the United States Patent & Trademark Office, for their "Wall Anchor for Cart with Recharging."
Patent No.: 10,927,873 – TAGCarts, Inc.
TAGCarts®' intellectual property development is a key focus of it's growth strategy. On February 23, 2021 the USPTO awarded the Delaware corporation's first utility patent relating to medical and workstation carts. You can readily view on Google Patents here, "Wall Anchor for Cart with Recharging."
Background of Invention:
In TAGCarts' mission to solve for nursing with evolved medical cart and workstation solutions, an undeniable pain point emerged as omnipresent.
Problem: Clinically and professionally trained Nurses monitoring, managing, and maintaining mobile medical cart power systems. Initially chords, plugs and outlets plagued hospital and healthcare nursing. In order to keep medical carts and workstations powered, nurses are required to monitor power levels, manage chords, outlets and plugs, and maintain populations of powered carts for use while others may be charging. A slight improvement came with "Swappable" batteries. Now, with banks of batteries charging at centralized stations in a department, nurses were no longer having to plug, unplug and manage chords, outlets and plugs. However, they still require monitoring, managing and maintaining these floating battery cartridges, into the carts, into the chargers, and round and round. This added unnecessary nurse ambulation, and traded one physical and cognitive task for another. While solving for chords and plugs, and to some extent nurses bending up and down with chords, now they are carrying loaf of bread sized batteries to and fro. Additionally, now the PAR levels of batteries available, must be maintained, purchased, and refreshed to require the power modules for the carts. Unfortunately a huge majority of carts and workstations still use the less expensive chord / plug / outlet versions, and the newer "Swappable Batteries" still fall short of actually solving for eliminating this non patient centered task from nursing workflow.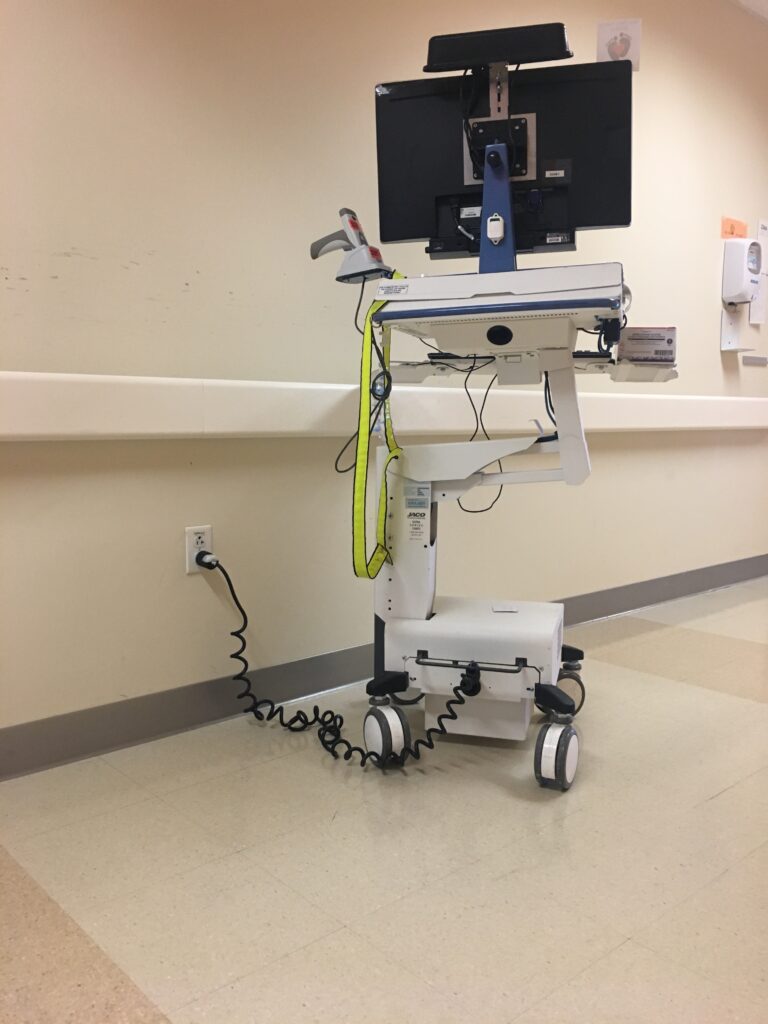 Solution: The TAGCarts' Patented design is an ecosystem whereby omnipresent and existing items in the nurses' environment of care, are smart, charging carts at all times as needed. Thus completely eliminating the physical, mental, and cognitive task nurses currently have with mobile power systems – and more importantly freeing them up to do more dignified, important, and patient outcome centered tasks.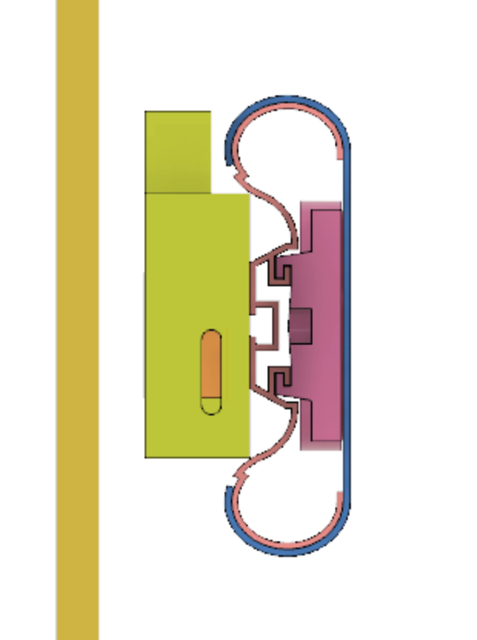 The winners of the concept design?: Nurses, Patients, Staff, and hospitals.
Currently named the "Power-Anchor Smart Rail™", the product has successfully completed the "Proof of Concept" phase and entered the "Prototype" phase. The company's evidence-based design methodology directs toward usability studies and select hospital pilots next. In addition to smart charging, the Power-Anchor Smart Rail also embodies features for seismically anchoring, cart-top / workstation surface wireless charging (handhelds, laptops, & tablets), general "Docking" (physical or virtual), and data transmission for medical carts and workstations.
TAGCarts® has benefited from a plethora of nursing professionals who continue to encourage, support, and participate in their research and development of medical cart solutions for healthcare. Together – they are committed to medical cart design and manufacturing that enables and elevates the nursing community, rather than add remedial tasks with no patient benefit.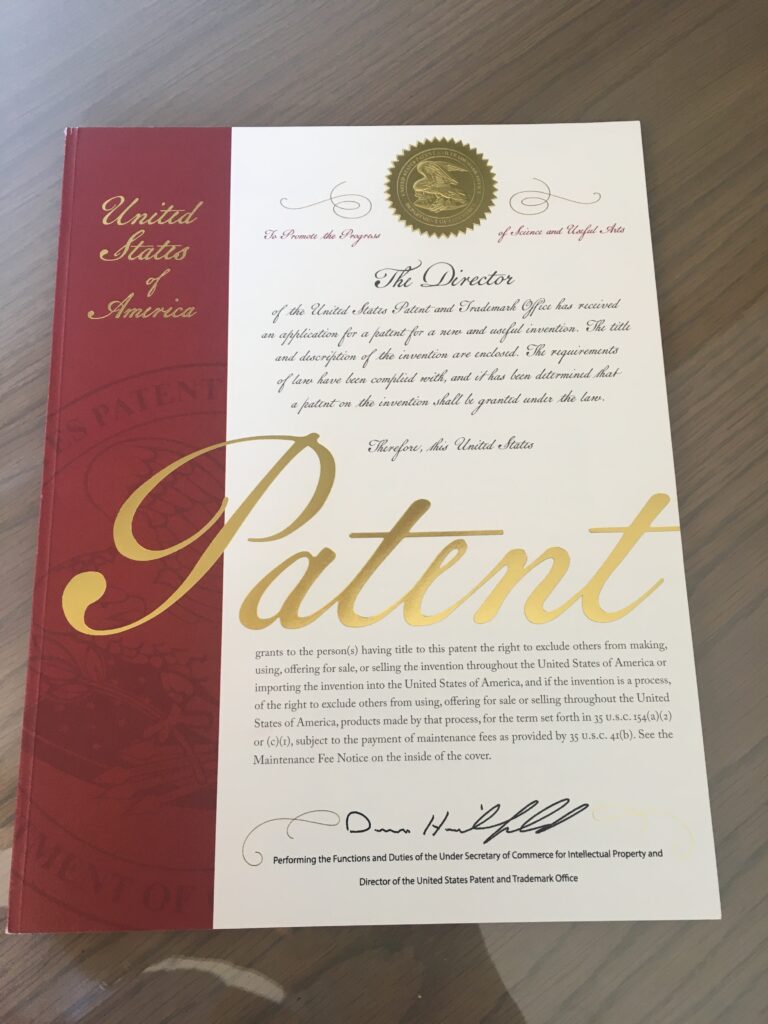 About TAGCarts, Inc.
TAGCarts® is a Veteran Owned, California Founder Institute company bringing the medical cart industry into the 21st century with conscientious design and material manufacturing for nurses in healthcare. Based in Sacramento, TAGCarts® mission driven values' of social responsibility and sustainability in healthcare was honored as Comstock's Magazine's "Startup of the Month" and founded by CEO Taggart F. Neal in 2019.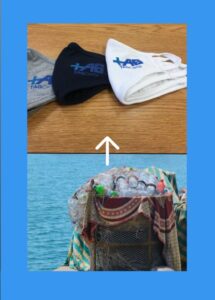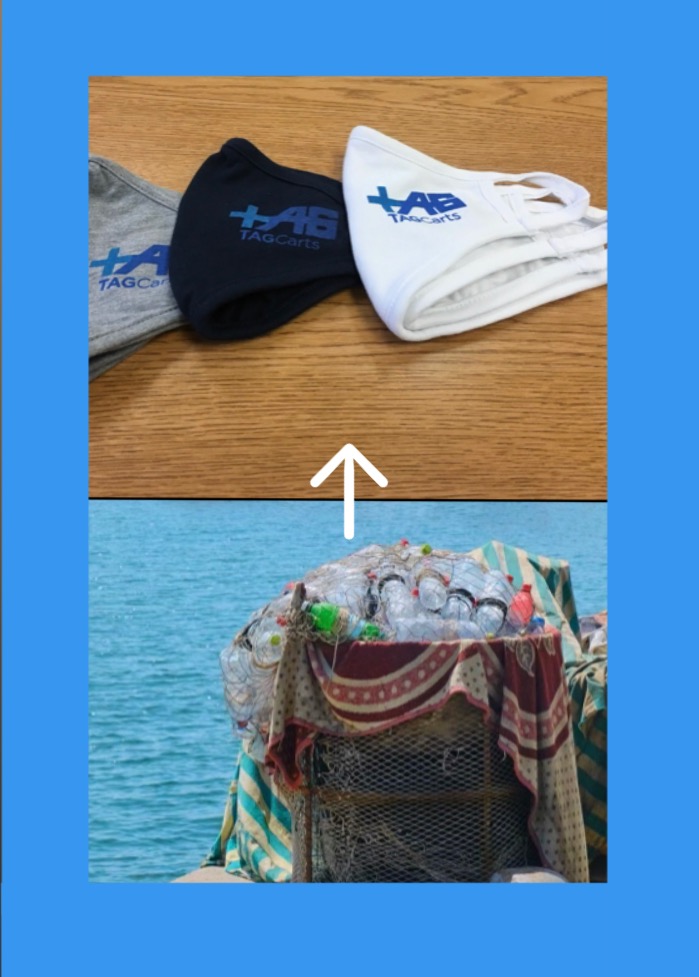 Sacramento, CA USA
Early on in the COVID-19 global pandemic, TAGCarts vetted several types of face coverings for procurement and dissemination. While they were not clinical in nature, the intent was to support others when masks were still hard to come by. They partnered with "GEAR'N UP" out of Littleton, Colorado. "Renae and the GEARN'Up Team understood the culture and values underlying our support of nurses with medical cart solutions. While less expensive options were available, she brought us an eco-friendly solution that was an absolute home run with our clientele, and really anyone who received a mask", says Founder Taggart Neal.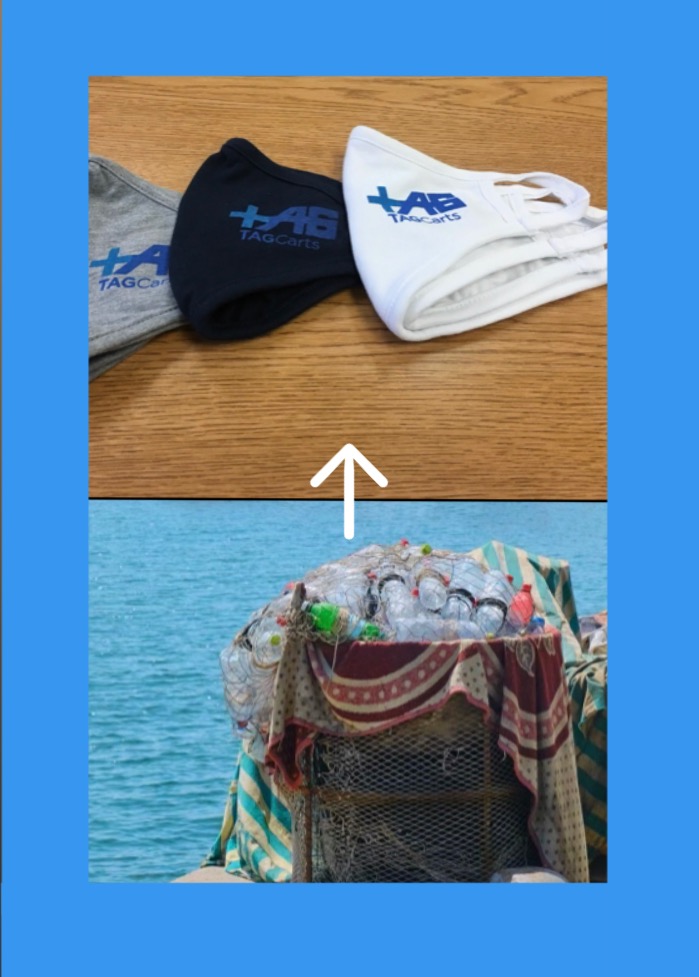 The "Next Level® ECO Face Mask" boasts a 93.6% PFE (Particle Filtration Efficiency) rate which is the highest ratings in Next Level's cloth mask product line when compared to our CVC and Cotton cloth masks. The Eco Mask is reusable, eco-friendly, and sustainable 2-ply mask made of 70% recycled material. Lightweight, breathable, and super-soft comfort fit for all day wear. Each mask is made using RPET poly from recycled water bottles. Moisture wicking fabrication is washable and breathable. Features a double layer fabric, goes over your ears for secure fit, fits over an N95 mask.
About TAGCarts, Inc.
Based in Sacramento, TAGCarts® is a Veteran Owned, California Founder Institute company established in 2019 by Founder and CEO, Taggart F. Neal. They are bringing innovative design and material manufacturing to the medical cart industry in the 21st century. TAGCarts® mission driven values of social responsibility and sustainability in healthcare was honored with Comstock's Magazine "Startup of the Month", in November 2019.
Clients & Featured Media: