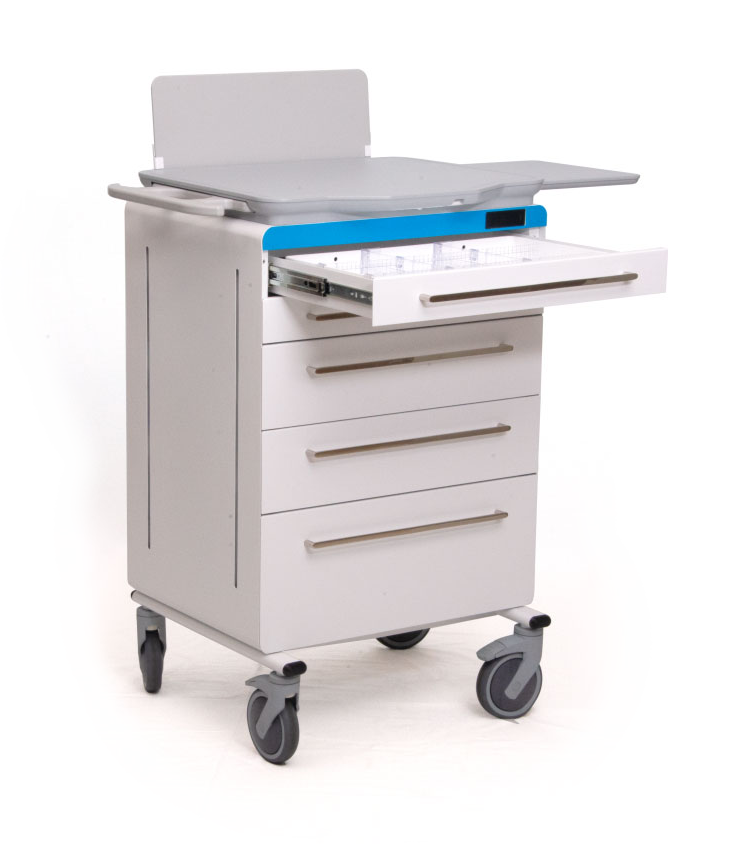 The TAHOE™ medical supply cart family
Standing alone at the confluence of innovation, design, and sustainability, TAHOE™ is ready to perform for your supply, treatment, procedure, and specialty cart applications. With patented technology, TAHOE™ is your partner in care bringing unparalleled safety and workflow optimization to your healthcare facility. Powered by Design and Designed for Care, see what TAHOE™ can do for you.
The TAHOE™.
Hospital – Supply, Procedure & Treatment Carts
Tahoe™ Supply Cart
The industries only supply cart with motion-sensing drawer illumination to prevent eye strain and promote accurate in drawer medication procurement
Tahoe™ Procedure Cart
Boasting 6" casters, the smoothest most durable wheels on a cart because sometimes you need to move, or stop...fast.
Tahoe™ Treatment Cart
Industry-leading cleanliness is built-in by design. UVC light and disinfectant ready for your infection prevention protocols
Tahoe™ Specialty Cart
Specifically built for your most demanding applications, the Tahoe™ is customizable for drawer and accessory configuration, color, and size for all your specialty cart designs
Standard Touchless / Keyless Access

Join TAGCarts® in saying goodbye to pressing buttons and looking for keys.
Say adios to worn-out keypads and broken locks. Buttons break and keypads wear out. We think buttons are for blue jeans, not clinically trained professionals caring for patients and saving lives.
Meet TAHOE™
Our Industry-first standard No-Touch Access Medical Cart. Just a wave of your badge, bracelet, or tap of your phone and walla..open sesame. Touch-less keyless access absent of numeric keypad membranes and/or push-button mechanical locks.
All programming is wireless; Add/Delete Users, Carts, Unlock Carts or adjust Settings from your mobile device at your desk or the central nursing station. Programmable Auto-Lock Timer may be set to secure the cart per TJC requirements for carts with sharps/medication. USB Administrator Key Override / Emergency Power located on the front, Emergency Manual Key Override located on the back. Wireless RFID access allows for any one of the following easy access credentials: Existing hospital Name Badge; TAHOE™ Bracelet / Badge; Small Sticker; or via our software NexTAG™ App on your mobile device or cell phone.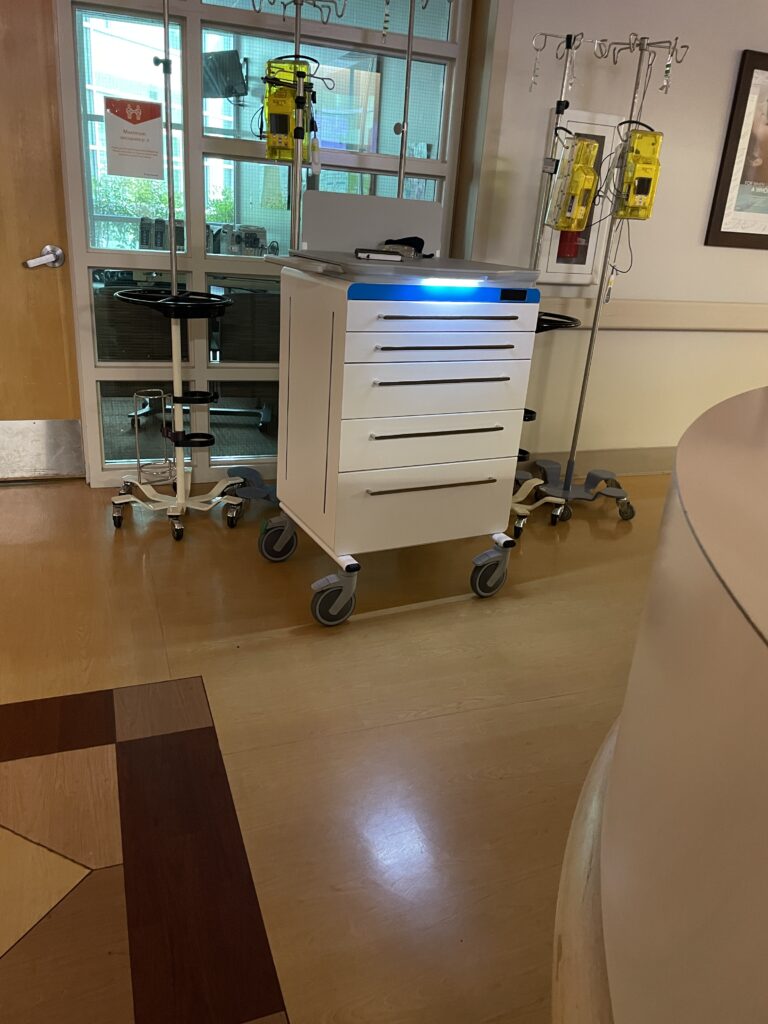 TAGCarts® makes your capital equipment planning easy. Your nurses trust you to give them the best - trust TAGCarts® to deliver. Your project quote is seconds away.