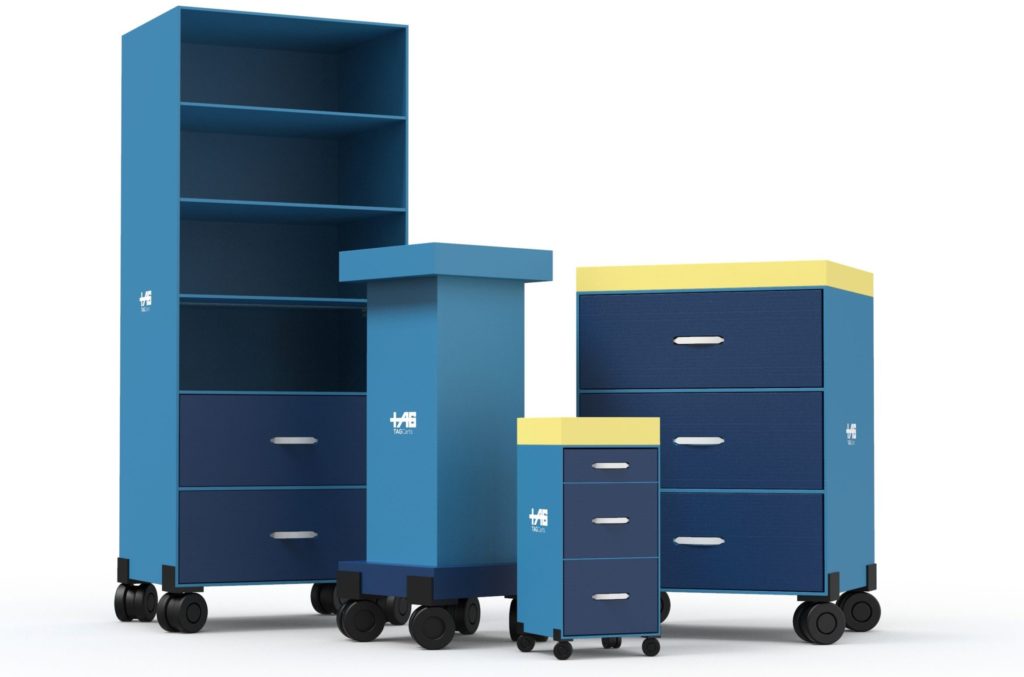 TAGCarts™ single-patient use cart family.
Medical Carts for and named after the Healthcare Heroes they serve, made in California USA by Veterans and Americans with disabilities.
The HEROCart™.
Testimonials
"Nurses are concerned about spreading disease, infecting ourselves, bringing it home and affecting our loved ones. Nursing during COVID-19 is definitely a unique experience. If you need an alcohol wipe, glove or other PPE, its there in the HEROCart. You can safely and conveniently take care of your patients and you're ready to go."
- Melissa Jordan, California Registered Nurse

"A big thanks to TAGCarts for their kind donation of the HEROCarts. As they say, "crisis breeds innovation" and innovation provides a simple path solution for the greatest good. Contributions such as this are vital to Gila River Health Care's mission of delivering unsurpassed yet safe medical care to our Community,"
- Dr. Wes Yamada, Interim CMO (Chief Medical Officer) and Chief of Surgical Services, Gila River Health Care

"The State of California is thankful to TAGCarts for their generous donation of 250 HEROCarts to be used at our medical facilities.  These items will be deployed to support Californians as we respond to the COVID-19 pandemic."
- Abigail Browning, Chief of the Office of Private Sector/NGO Coordination, CAL OES
"From an infectious disease standpoint, you want to cut down on shared items and keep everything separated. That cross contamination is a very big concern throughout the medical community. Having HEROCart single patient use carts assigned to one patient and one nurse, will go a long way in disease prevention and limiting the spread."
- 10+ Year Registered Nurse, Roseville, CA

"We are very grateful to receive the TAGCarts donation of disposable bedside HEROCarts! The carts are easily mobile and allow our nurses to take them where ever they are needed.  We placed the carts in the hallways for stocking of PPE outside the patient rooms, making it easier for nurses to obtain and don the PPE they need to keep themselves and the patients safe.  We also placed them inside the patients' rooms for patients to store needed personal items within reach of their beds.  The carts also came with a supply of single use masks and gloves. That is a great bonus as they are easily disposed of between patients to help prevent the spread of infection."
- Susan Kelly, CNO (Chief Nursing Officer), Gila River Health Care

"HEROCarts are a great example of invention and coming out right when we need them. Having biodegradable, disposable carts available for pop-up hospitals in Sacramento is a really clever and a needed asset.
Taggart Neal leads with his heart...it seems like he's going to go far with TAGCarts. I think all great CEOs are evangelicals, because a big part of anybody participating in a business is because the leader is committed and how much they care about it has to come through with how they present it."
- Barry Broome, CEO, Greater Sacramento Economic Development Council (GSEC)

"HEROCarts serve a great purpose of holding our patient's personal belongings or keep extra linens at the bedside, so we can take care of the patient without interrupting our patient care or having to step out and go to another cart to get it."
- 35+ Year Registered Nurse, Oakland, CA
"Conaway Ranch is grateful for the opportunity to join Taggart Neal and all those who support HEROCarts which help the men and women on the front lines of the COVID-19 Pandemic.
Thank you all and God bless the men and women who use HEROCarts and put themselves in harm's way to protect the rest of us.

- Kyriakos Tsakopoulos, on behalf of Conaway Ranch based in Woodland, CA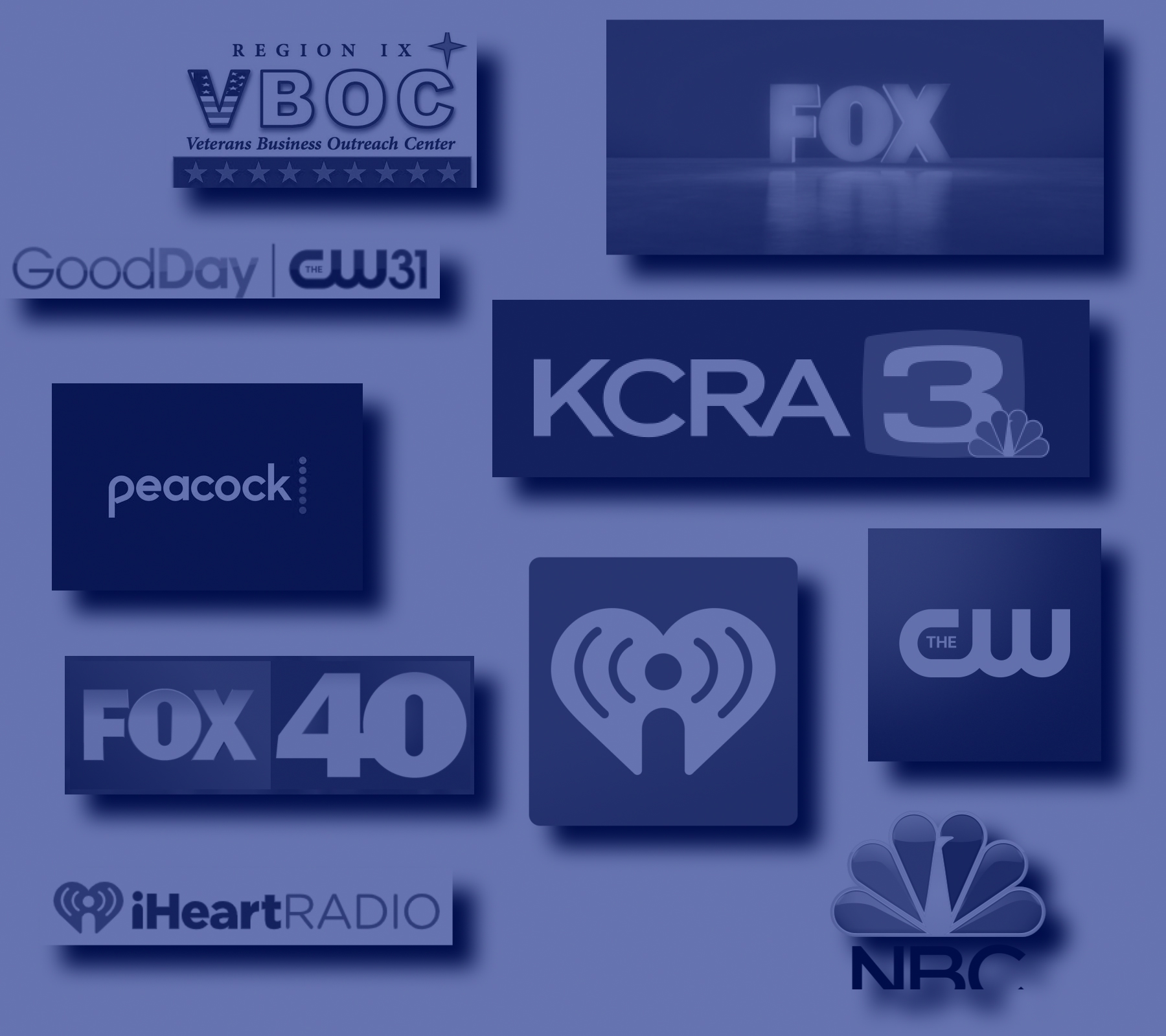 Born in response to 2020 COVID-19 Pandemic Response, single-patient use, recyclable, disposable, pop-up, collapsible medical cart kitted with PPE for Nurses in non-traditional environments of care.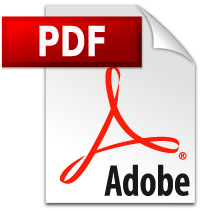 2007 Guideline for Isolation Precautions: Preventing Transmission of Infectious Agents in Healthcare Settings Executive Summary The Guideline for Isolation Precautions: Preventing Transmission of Infectious Agents in Healthcare Settings 2007 updates and expands the 1996 Guideline for Isolation Precautions in Hospitals. The following evelopments led to revision of the 1996 guideline.…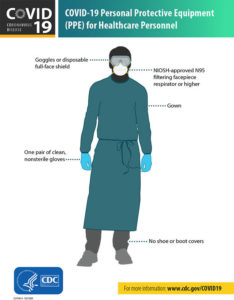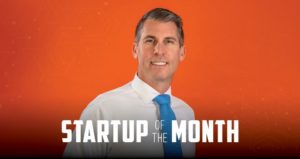 A Veteran-owned startup looks to improve medical carts for healthcare professionals I sat down with Comstocks to discuss my vision for TagCarts. To read their article click here Read The Full Article