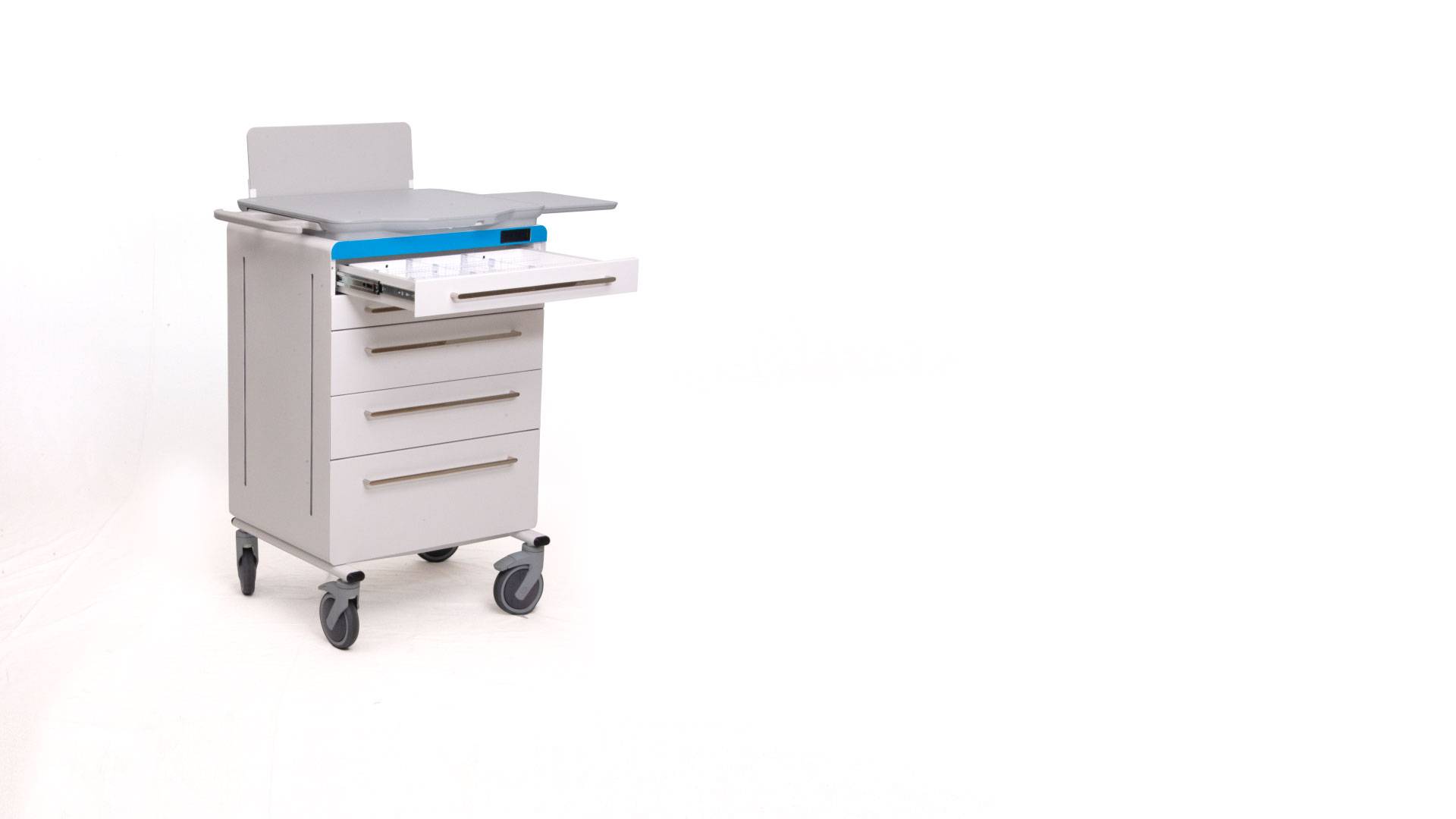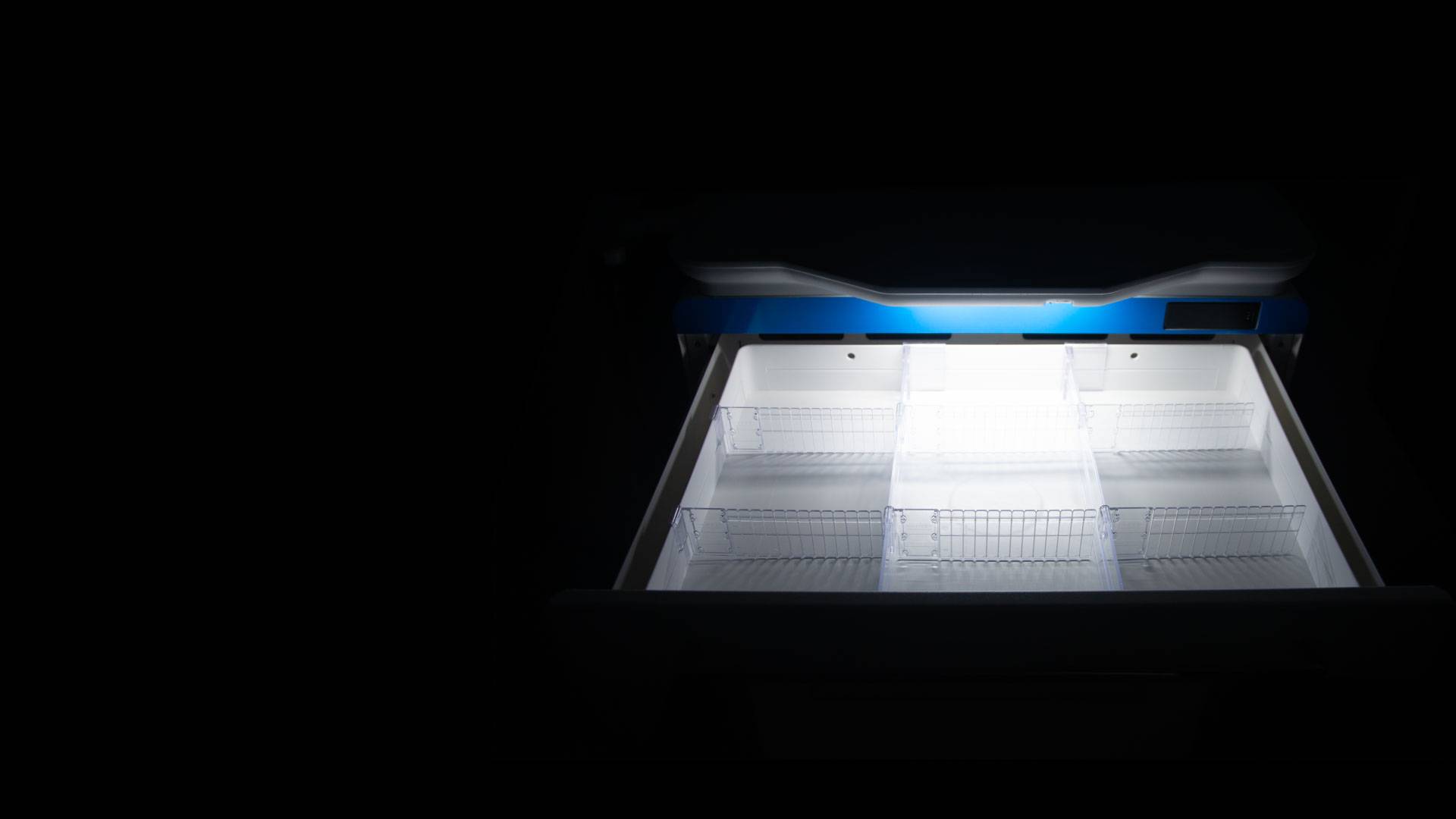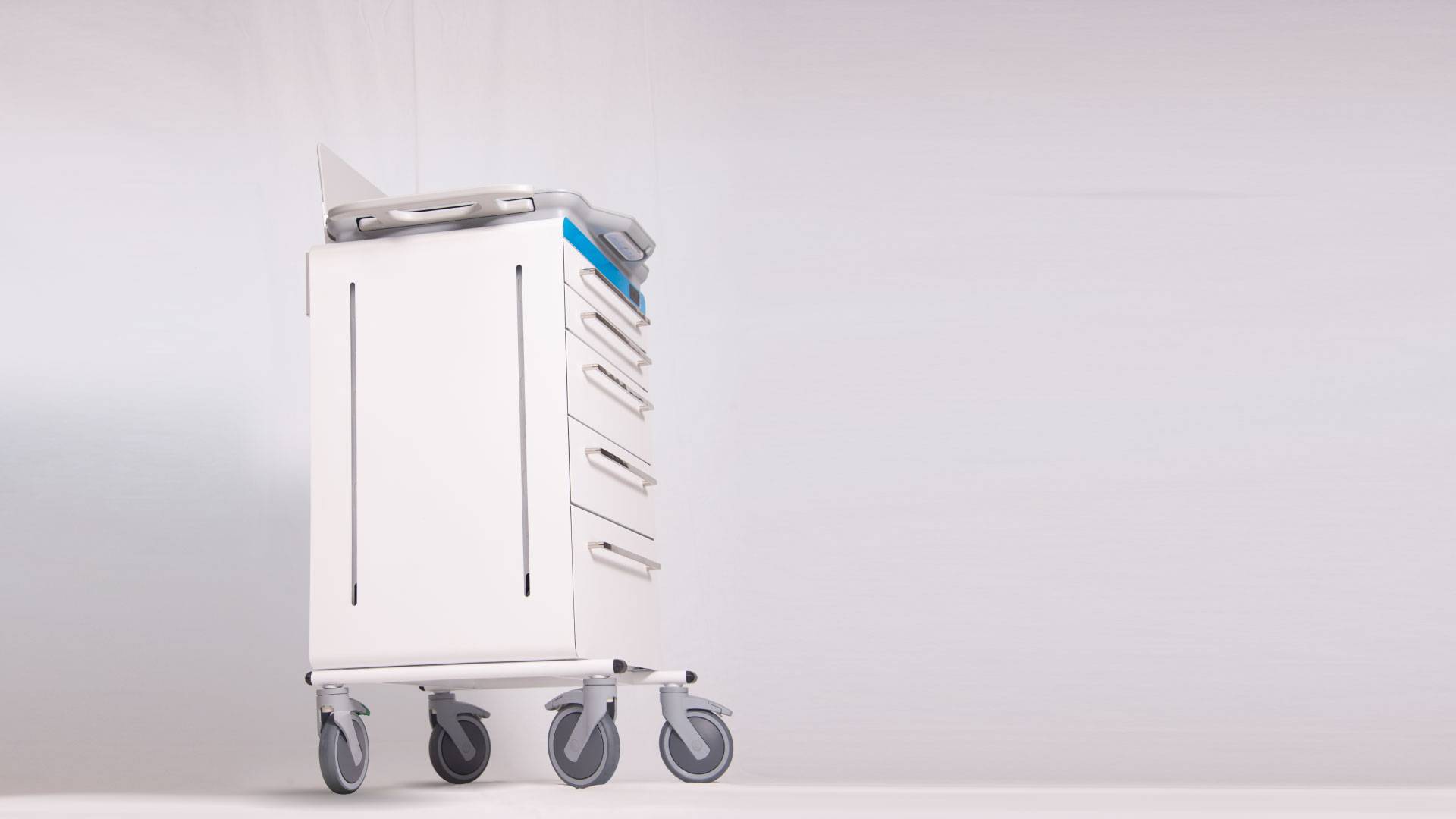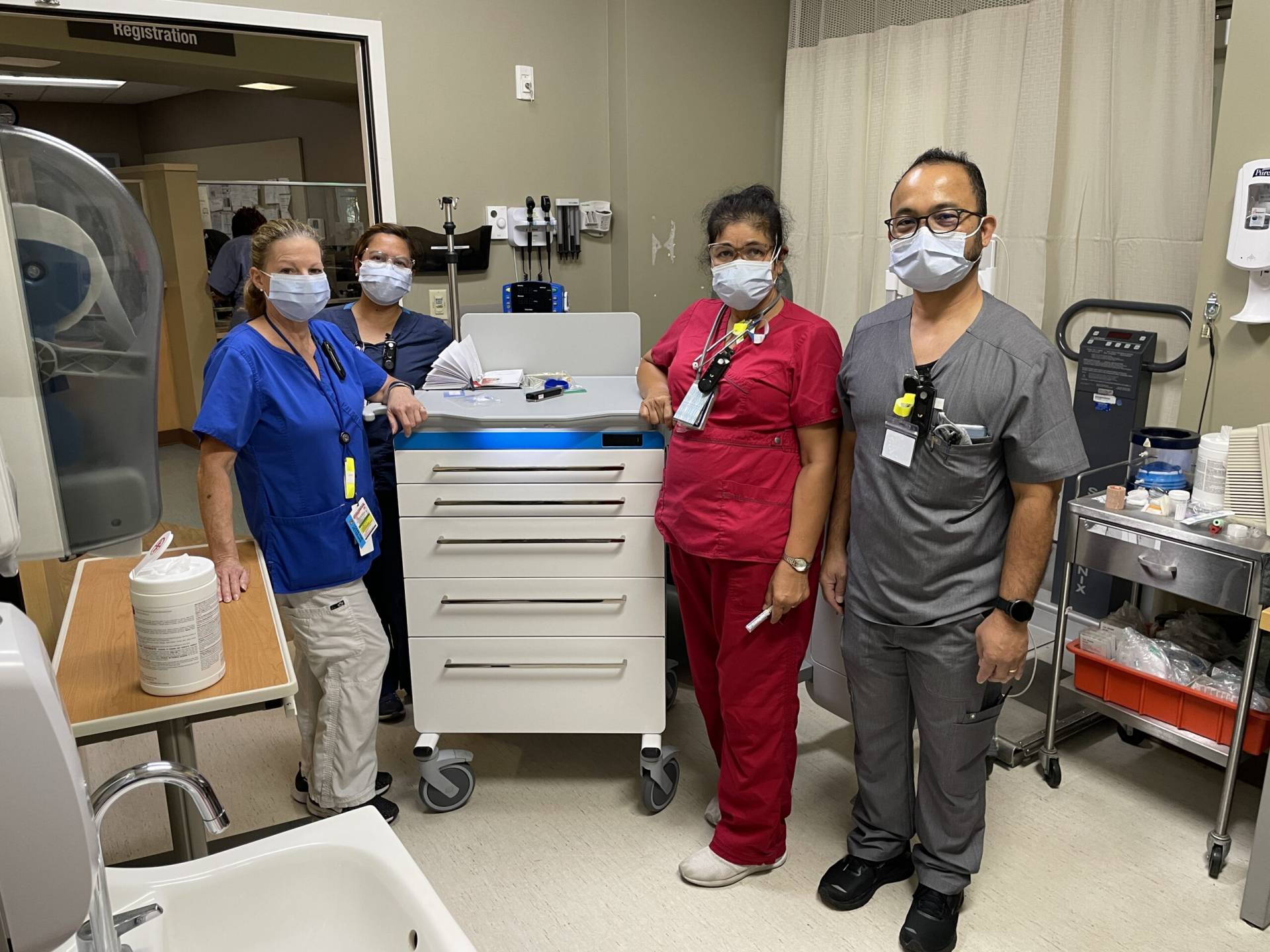 Introduction
INTRODUCING YOUR NEW CART
Powered by Design, Designed for Care.
We asked professionals in healthcare to help us design their dream cart...
Their dreams just came true.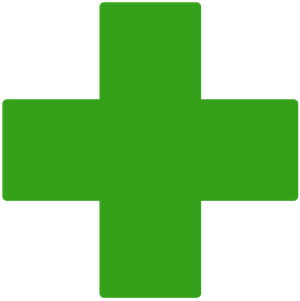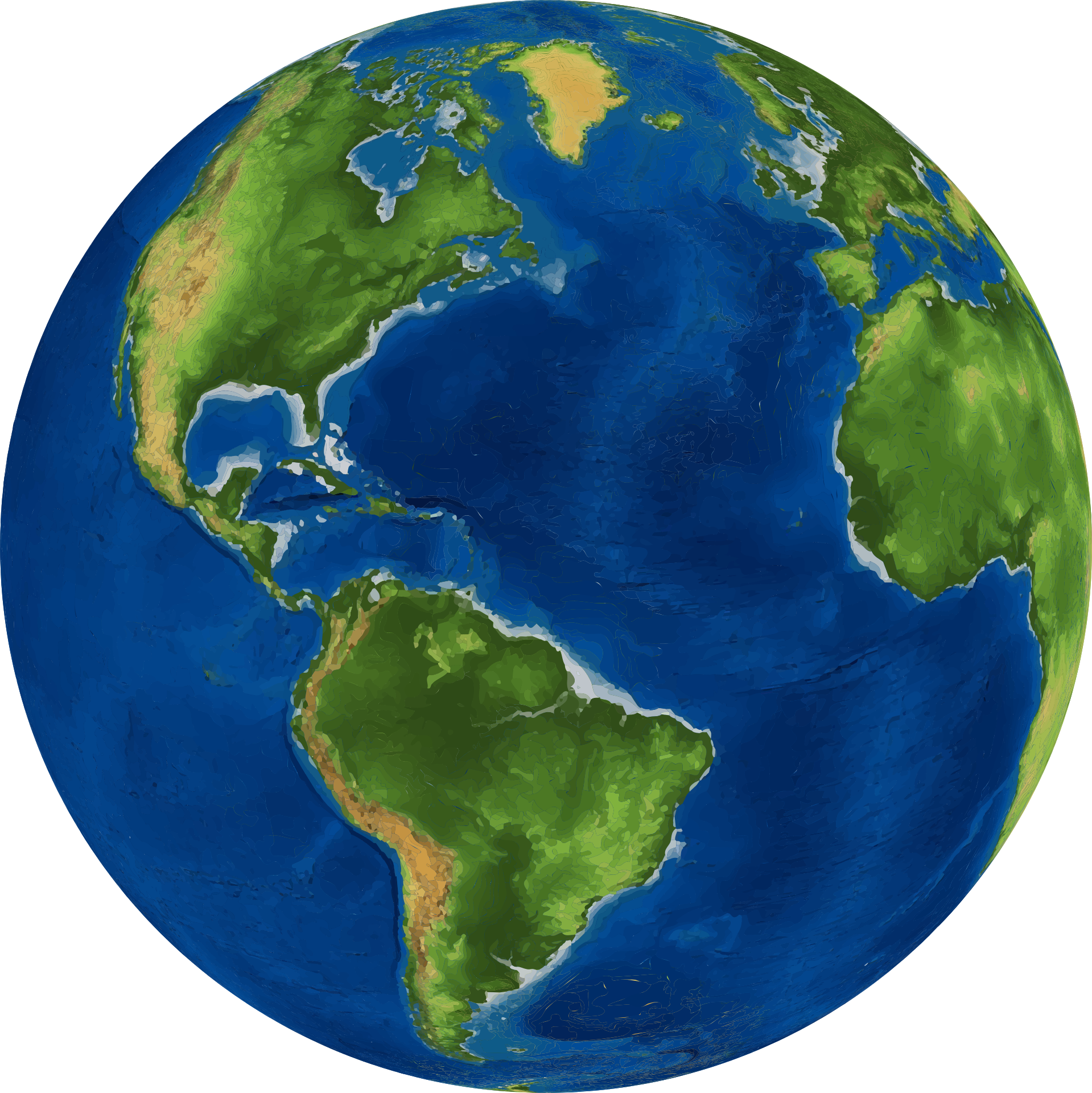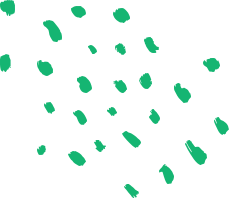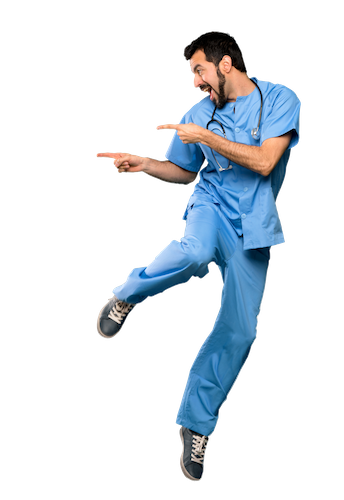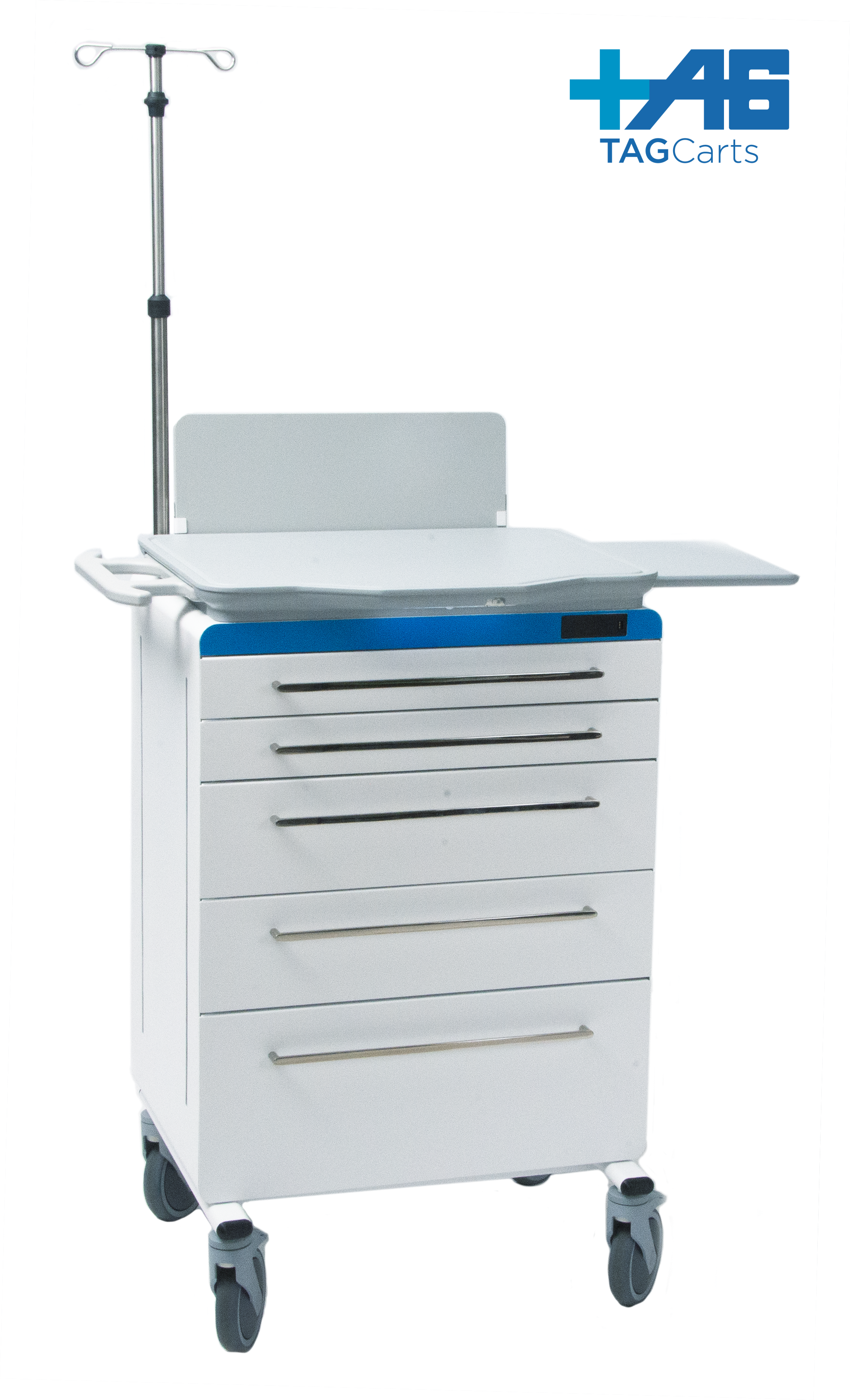 App
No-Touch Access with Auto-Locking
No more entering the wrong code and delaying care when every second is precious.
App
Motion Detection Drawer Lighting
Clearly see into drawers thanks to this illuminated cart.
App
Ready To Move At Your Pace
Efficiently glide to patient care with our next level caster-wheels.
Contact
Contact a representative today.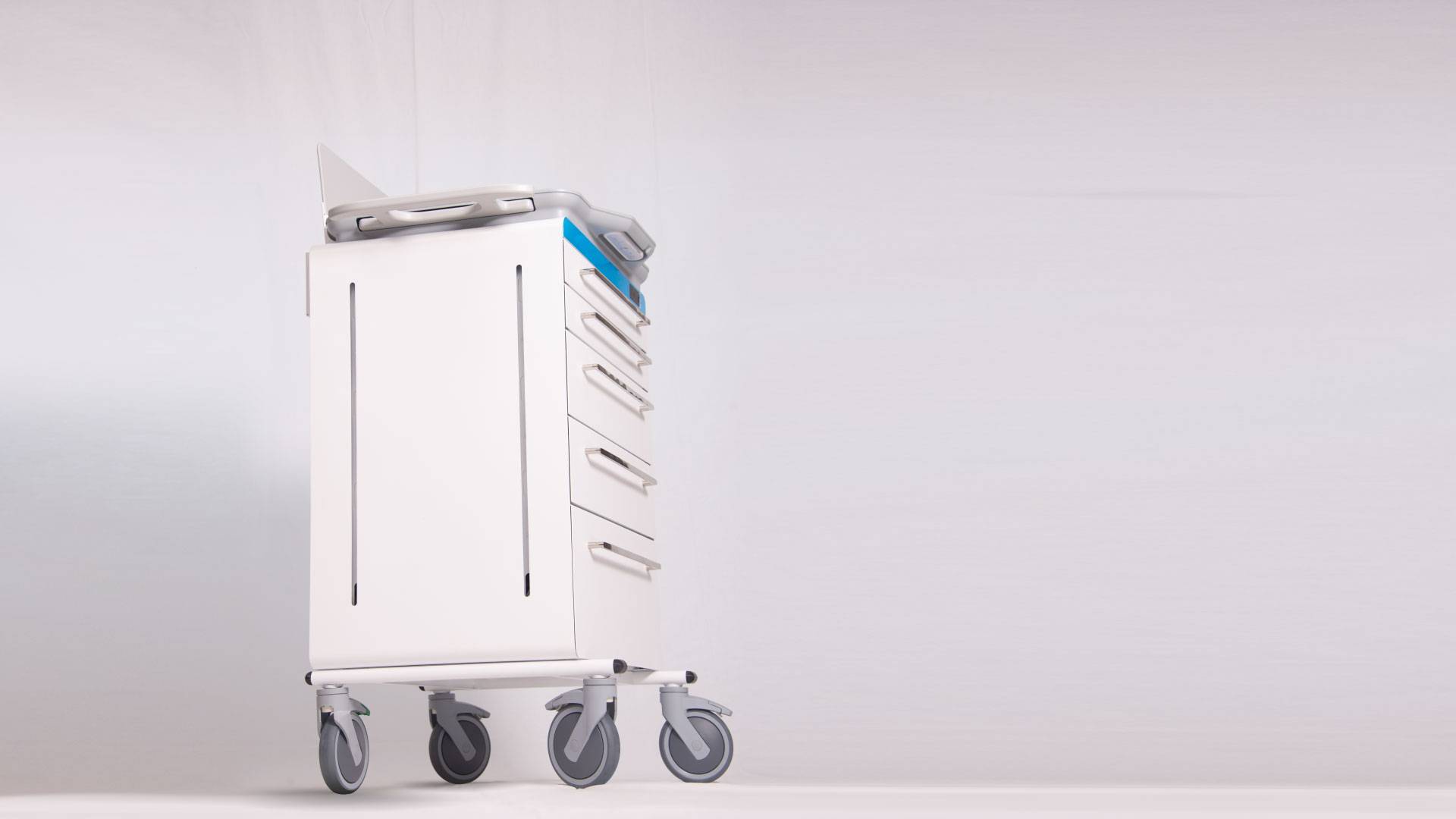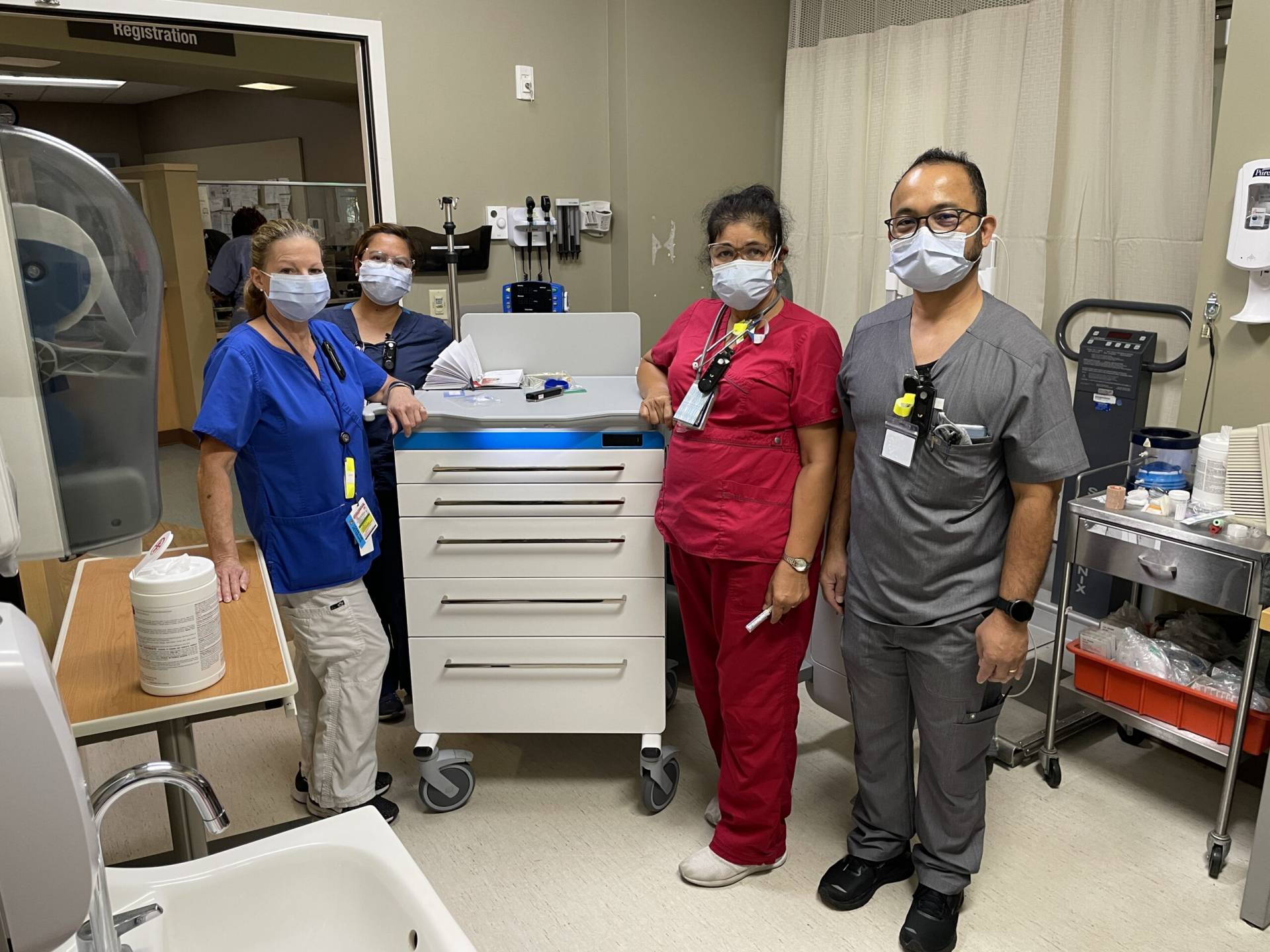 Introduction
INTRODUCING YOUR NEW CART
Powered by Design, Designed for Care.
We asked professionals in healthcare to help us design their dream cart...
Their dreams just came true.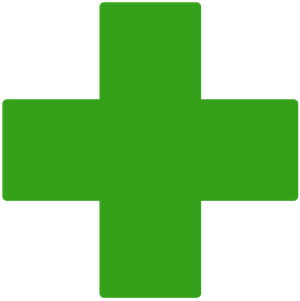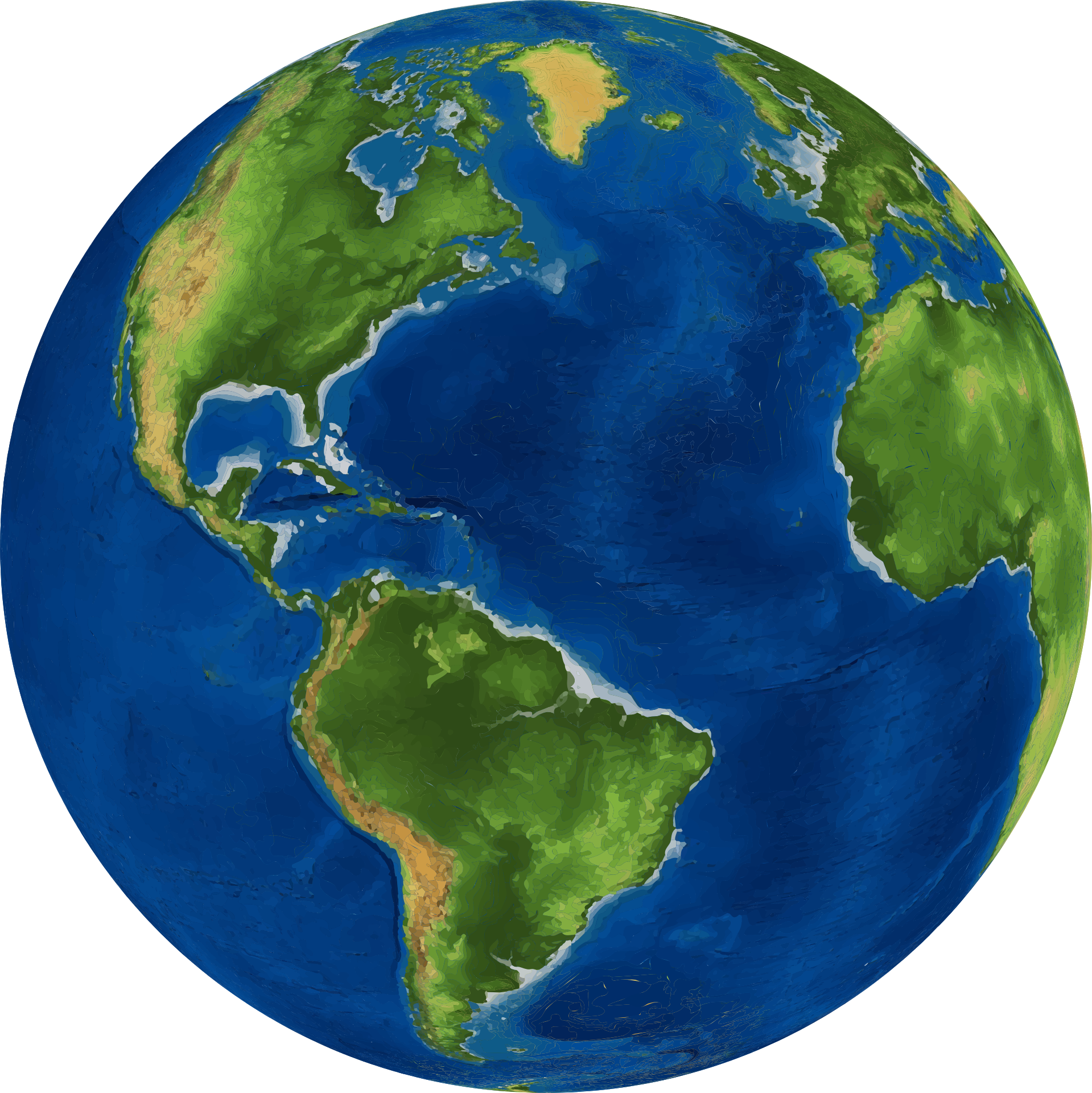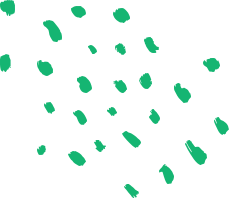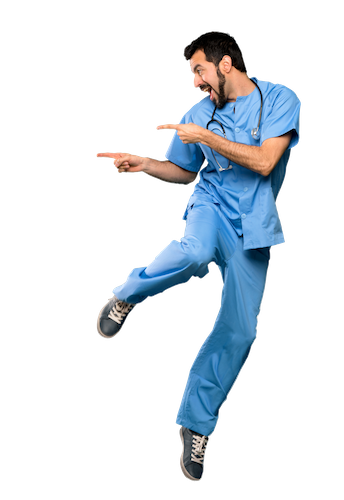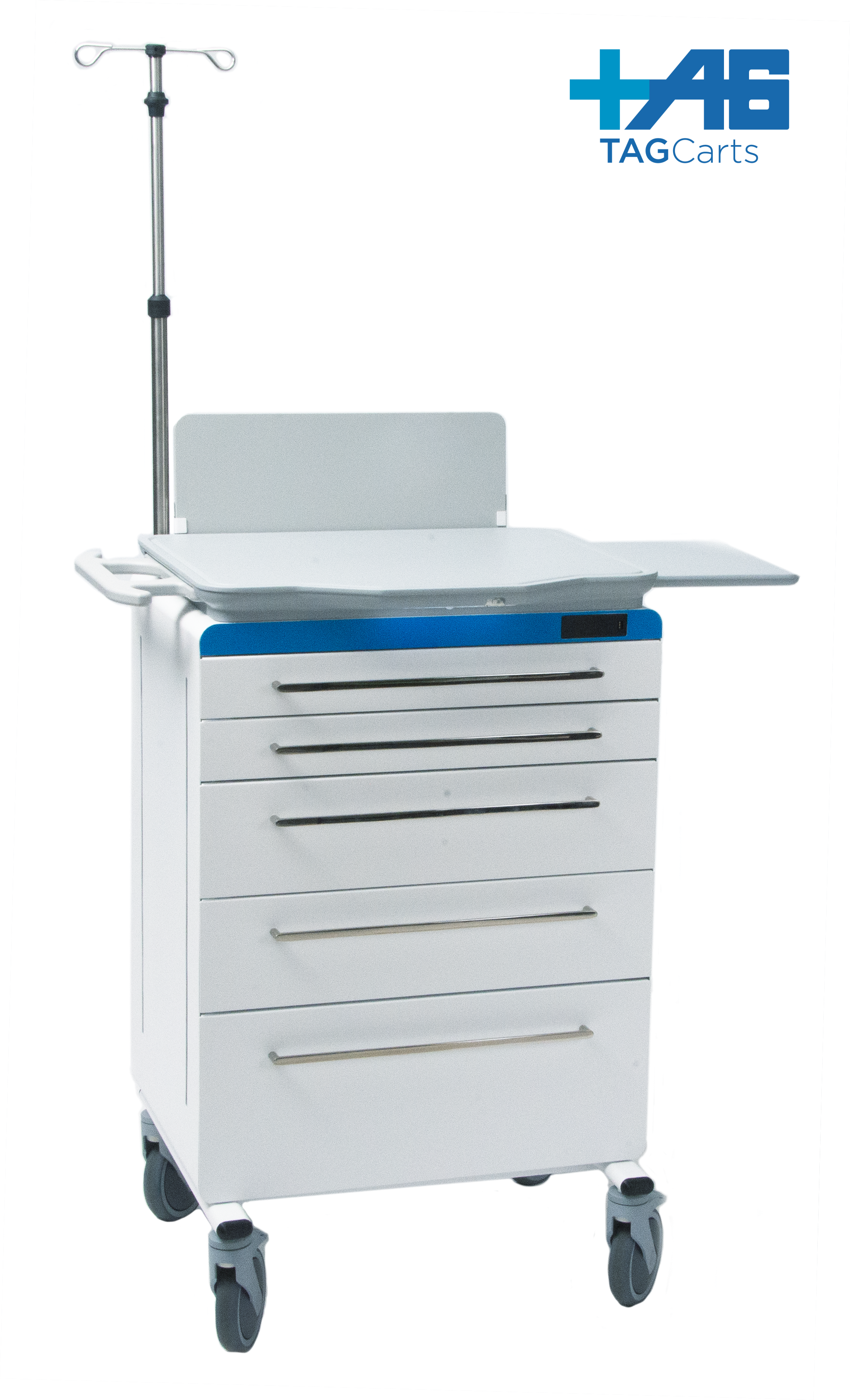 App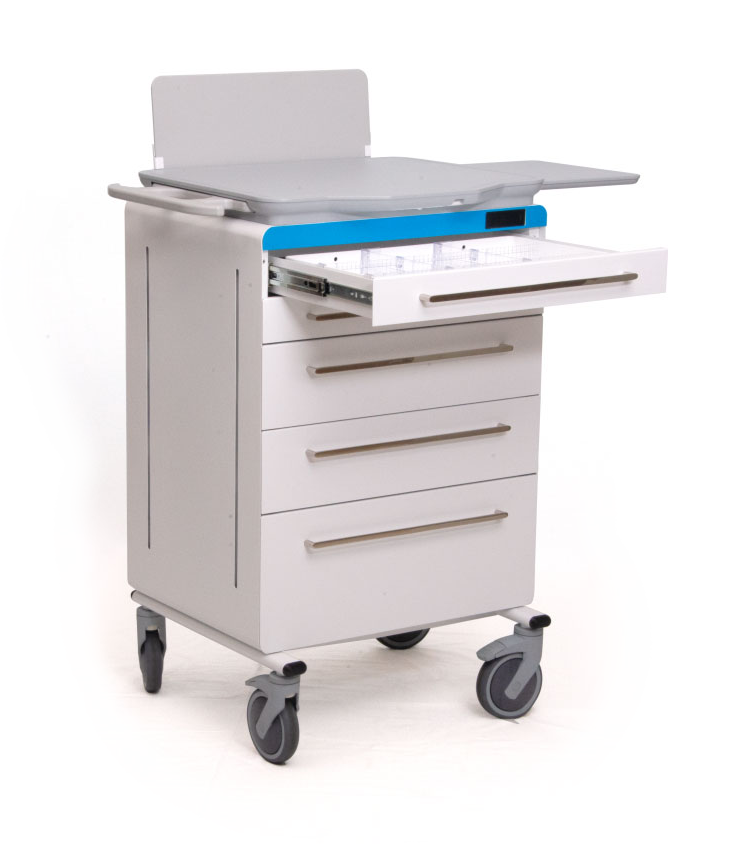 No-Touch Access with Auto-Locking
No more entering the wrong code and delaying care when every second is precious.
dark
Motion Detection Drawer Lighting
Clearly see into drawers thanks to this illuminating cart.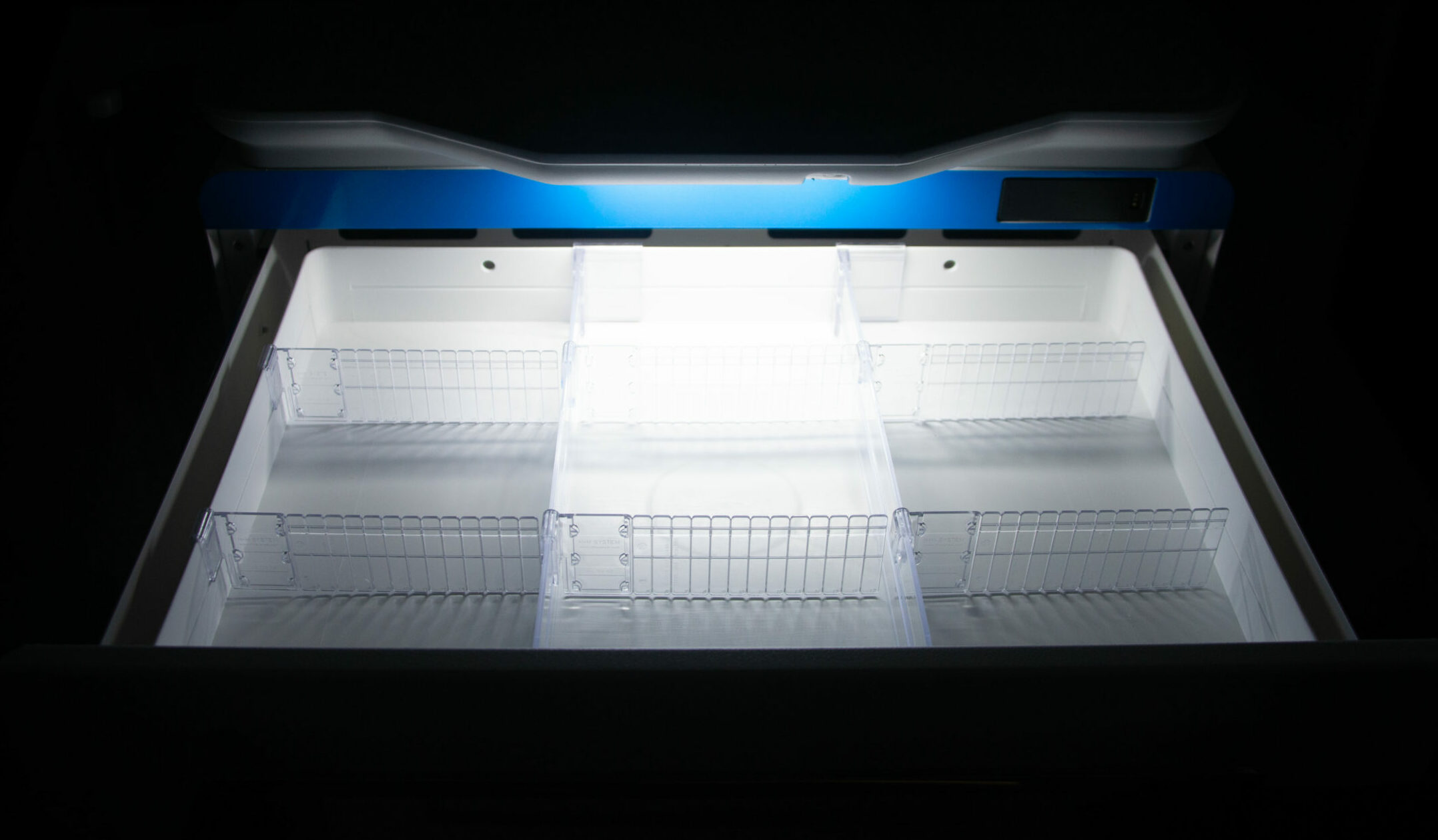 App
Ready To Move At Your Pace
Efficiently glide to patient care with our next level caster-wheels.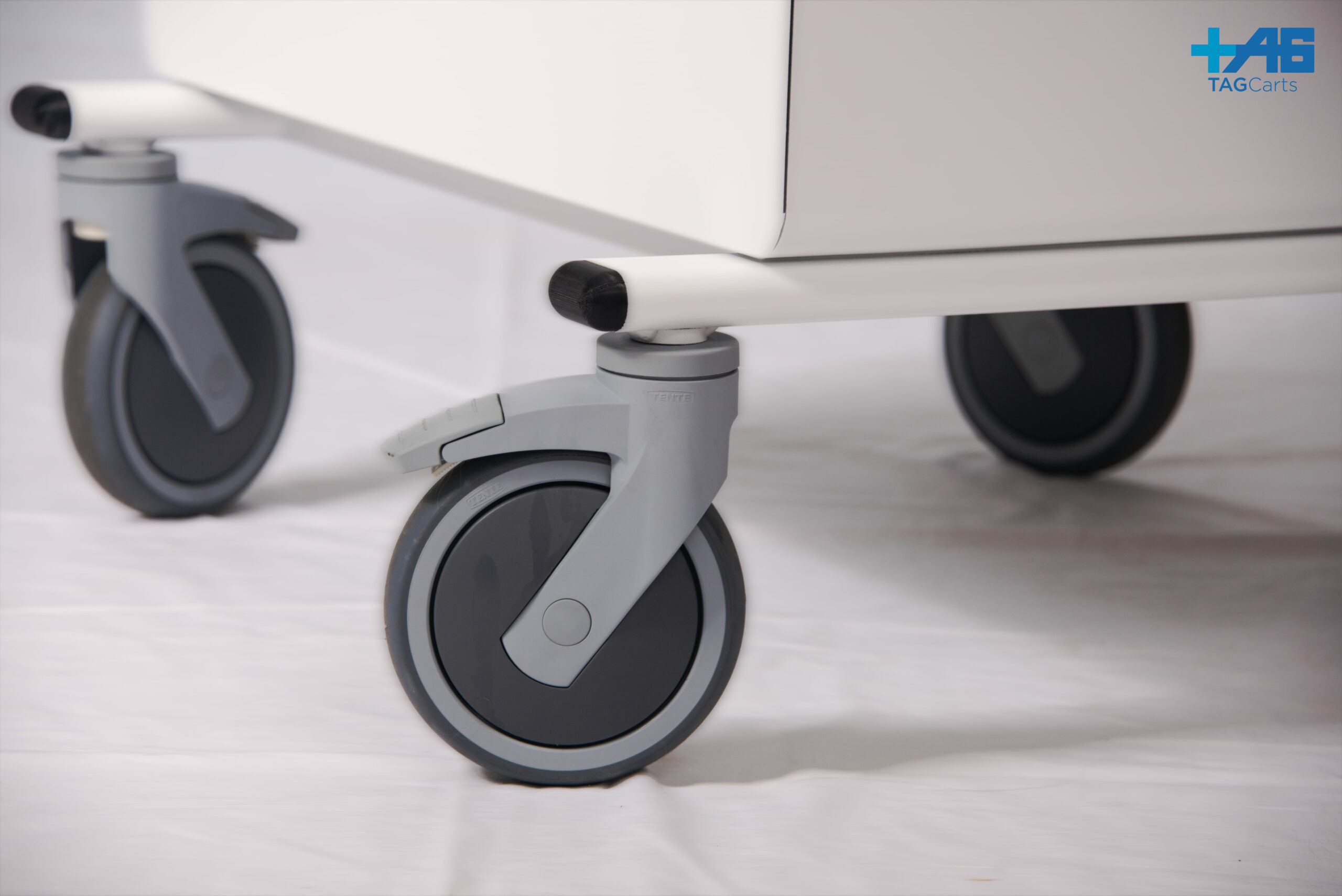 Contact
Contact a representative today.
Select a feature icon below to see how we're advancing healthcare: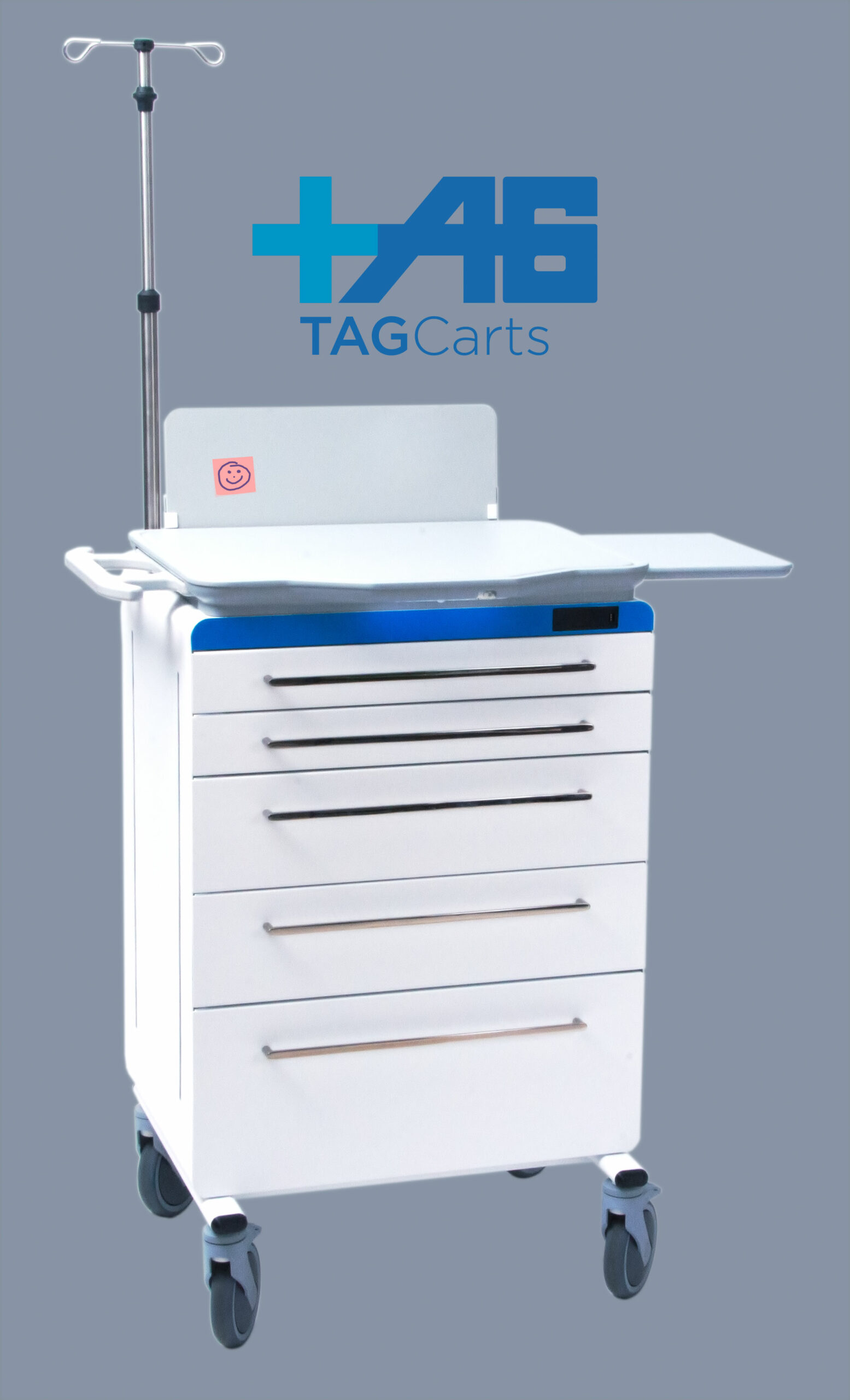 IV tower
IV tower
The telescoping IV tower adjusts smoothly and hides when not in use
Charging Surface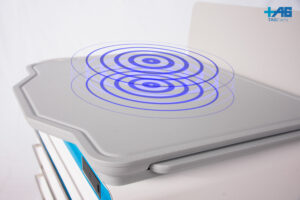 Wireless Charging Surface
The optional Patent-Pending Cart-Top Work-Surface Wireless Charging Pad ensures you're always powered up and enables you to charge on the go. Supporting healthcare's adoption of clinical mobility, the TAGCart is ready to charge your tablets, laptops, handhelds, and mobile phones. Keep your device charging where and when you need it for quick access - no chords, no wires, just power that stays with you so you can focus on patient care
Back Splash
Back Splash
Keep your work surface space clean and uncluttered. The backsplash allows nurses and clinicians to stand up their charts, tablets, phones, and devices. Or leave a kind note for the oncoming shift 🙂
Touchless Entry
Standard Touchless / Keyless Access

Join TAGCarts in saying goodbye to pressing buttons, broken locks, and looking for keys.
Easy Roll
Abundantly large hospital grade casters - big enough for a hospital bed make your life easy by smoothing out the bumps in the road of life and care - on your hospital floor. Chords and elevators are child's play for this quartet.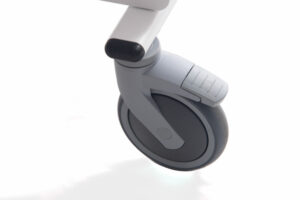 Heavy-Duty Drawers
Heavy-Duty Drawer Weight Capacity

You have permission to pack our bottom drawer with IV bags! Designed with a low center of mass and weight distribution, the bottom drawer is tilt-tested to full extension with over 50 pounds (approximately 22+ IV bags). Less stocking and restocking and ready for duty - the TAGCart just set the bar for your work, day in and day out.
Locking Wheels
Locking Wheels
Easy to engage, strong enough for heavy loads.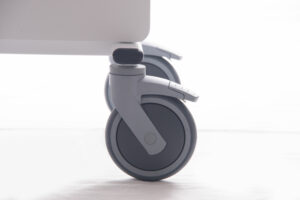 Motion Light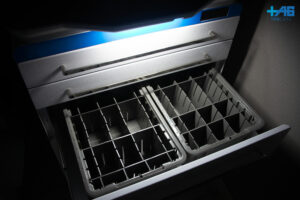 Motion Light
Now you don't have to wake your patient with the bright room light to look through drawers. Benefits include reduced eye strain while clearly seeing the correct medications and supplies the first time. You asked for it and we delivered it.
Full Drawer Length Handles
Full Drawer Length Handles
Design for easy access for your point of care position. Open the drawer where you are, not where the small handle is. Do full length drawer handles cost more than small ones?...Yeah but you're worth it.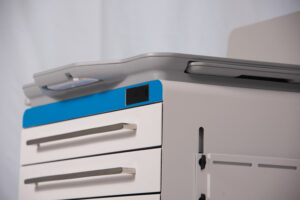 Work-Surface Extension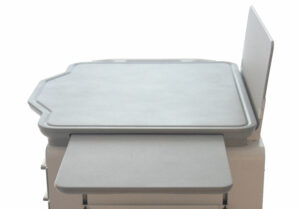 Workspace Extension 
Because there is never enough room. Effortlessly extends or retracts and remains secure when on the go. Perimeter reservoir prevents spills too...
Elevated Handle Height
Elevated Handle Height
Nurses - we've got your back! Lowest Drawer Handle raised by 2 - 4 inches of industry standard.  No more bending down all shift to access the cart - we trust you'll get your toe-touches in on your own time.
Germ Guard Handles
Germ Guard Handles
Open loop handles for complete and easy cleaning. Disinfectant wipe and UVC Light ready - easy to clean handles prevent cross contamination and nosocomial infections. Our handles are germaphobes! 
Stability Base Frame
Our cart base arms extend beyond the body to maximize the low center of mass and stability - even with an open bottom drawer full of heavy IV bags or orthoplast, you're covered.
WiFi Operation
WiFi Network Operation
Laptops and RJ-11 cables for updating your cart fleet are so yesterday.  Keep your cart equipped with all the latest technology and over-air updates with an industry trusted software provider.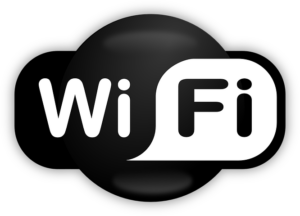 Bumper
Wall Bumper
Hard on your carts but don't want a steel halo tripping hazard from something designed to protect you? We get it. Our cart bumpers were designed for maximum protection and minimal invasion of your work-space. The impact resistant bumpers prevent your cart from getting dinged up - but won't trip you up during critical care.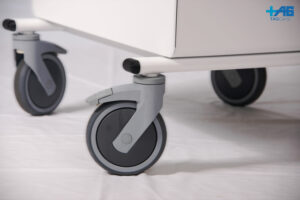 Quiet Operation
No entry buttons beeping, loud drawers closing or alarm fatigue from this cart. Our cart quietly works behind the scenes helping you do you better - care for your patients.
Lightweight
Lightweight just got lighter! Weighing in at a cool 94 lbs. your cart is ready for more of your supply workload. Our designers and engineers just created the new feather-weight class of supply carts for nurses.
Push-Handle
Honestly, everything you need and nothing you don't. Set to accommodate 5' forces of nature to 6'4" gentle giants - the push-handle allows caregivers to easily dance the shift away waltzing with your cart. The handle is soft to the touch, durable for cleaning, and may be mounted on left, right, or both sides.
Auto-Closing Drawers
Auto-Closing Drawers - Never worry about an unsecured cart with auto-closing drawers. Drawers automatically retract to closed position with best in class drawer slides. Give a soft push and drawer closes. Simple.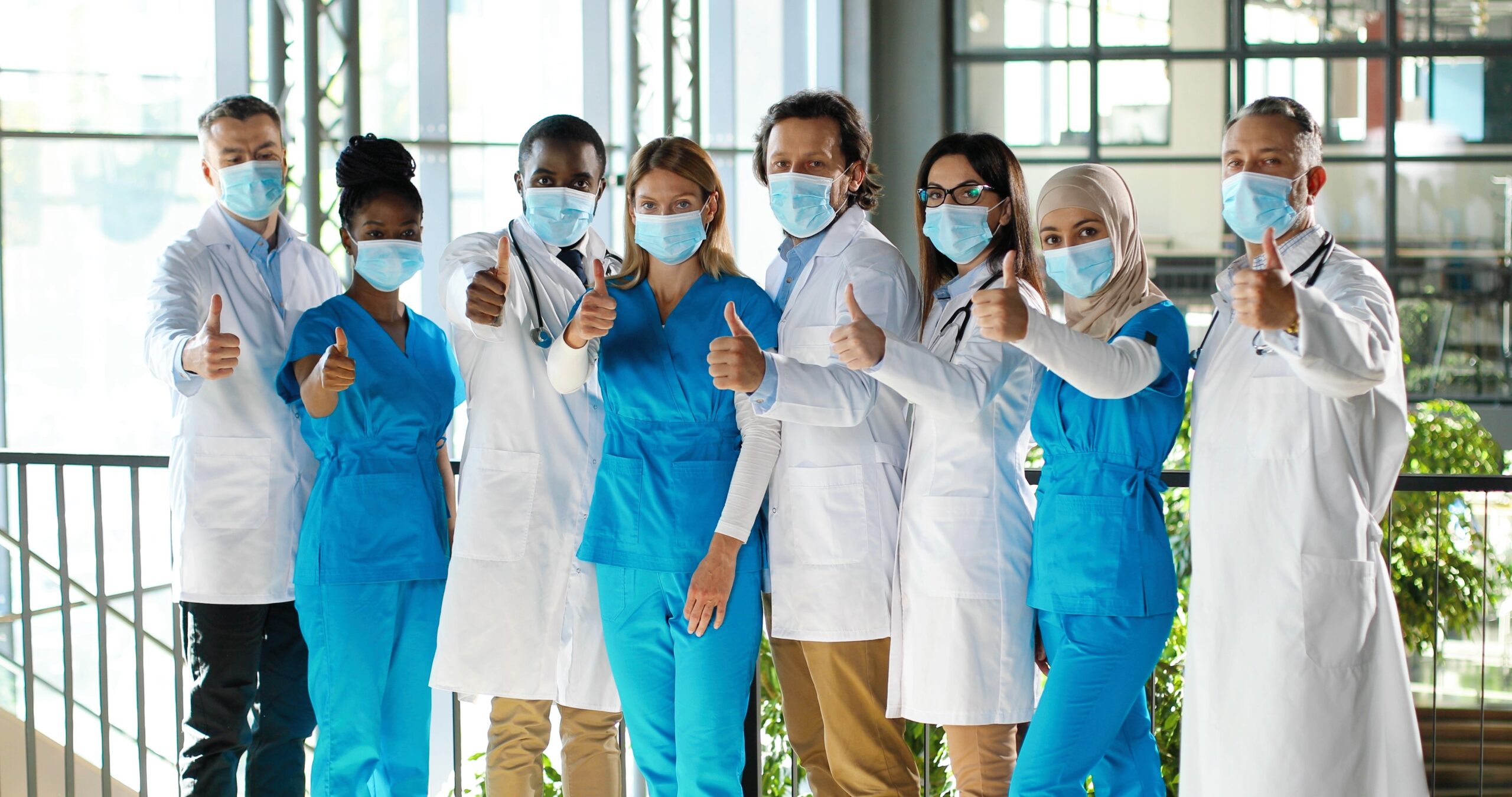 Suitable TAGCart™ Applications:
Testimonials
"Nurses are concerned about spreading disease, infecting ourselves, bringing it home and affecting our loved ones. Nursing during COVID-19 is definitely a unique experience. If you need an alcohol wipe, glove or other PPE, its there in the HEROCart. You can safely and conveniently take care of your patients and you're ready to go."
- Melissa Jordan, California Registered Nurse

"A big thanks to TAGCarts for their kind donation of the HEROCarts. As they say, "crisis breeds innovation" and innovation provides a simple path solution for the greatest good. Contributions such as this are vital to Gila River Health Care's mission of delivering unsurpassed yet safe medical care to our Community,"
- Dr. Wes Yamada, Interim CMO (Chief Medical Officer) and Chief of Surgical Services, Gila River Health Care

"The State of California is thankful to TAGCarts for their generous donation of 250 HEROCarts to be used at our medical facilities.  These items will be deployed to support Californians as we respond to the COVID-19 pandemic."
- Abigail Browning, Chief of the Office of Private Sector/NGO Coordination, CAL OES
"From an infectious disease standpoint, you want to cut down on shared items and keep everything separated. That cross contamination is a very big concern throughout the medical community. Having HEROCart single patient use carts assigned to one patient and one nurse, will go a long way in disease prevention and limiting the spread."
- 10+ Year Registered Nurse, Roseville, CA

"We are very grateful to receive the TAGCarts donation of disposable bedside HEROCarts! The carts are easily mobile and allow our nurses to take them where ever they are needed.  We placed the carts in the hallways for stocking of PPE outside the patient rooms, making it easier for nurses to obtain and don the PPE they need to keep themselves and the patients safe.  We also placed them inside the patients' rooms for patients to store needed personal items within reach of their beds.  The carts also came with a supply of single use masks and gloves. That is a great bonus as they are easily disposed of between patients to help prevent the spread of infection."
- Susan Kelly, CNO (Chief Nursing Officer), Gila River Health Care

"HEROCarts are a great example of invention and coming out right when we need them. Having biodegradable, disposable carts available for pop-up hospitals in Sacramento is a really clever and a needed asset.
Taggart Neal leads with his heart...it seems like he's going to go far with TAGCarts. I think all great CEOs are evangelicals, because a big part of anybody participating in a business is because the leader is committed and how much they care about it has to come through with how they present it."
- Barry Broome, CEO, Greater Sacramento Economic Development Council (GSEC)

"HEROCarts serve a great purpose of holding our patient's personal belongings or keep extra linens at the bedside, so we can take care of the patient without interrupting our patient care or having to step out and go to another cart to get it."
- 35+ Year Registered Nurse, Oakland, CA
"Conaway Ranch is grateful for the opportunity to join Taggart Neal and all those who support HEROCarts which help the men and women on the front lines of the COVID-19 Pandemic.
Thank you all and God bless the men and women who use HEROCarts and put themselves in harm's way to protect the rest of us.

- Kyriakos Tsakopoulos, on behalf of Conaway Ranch based in Woodland, CA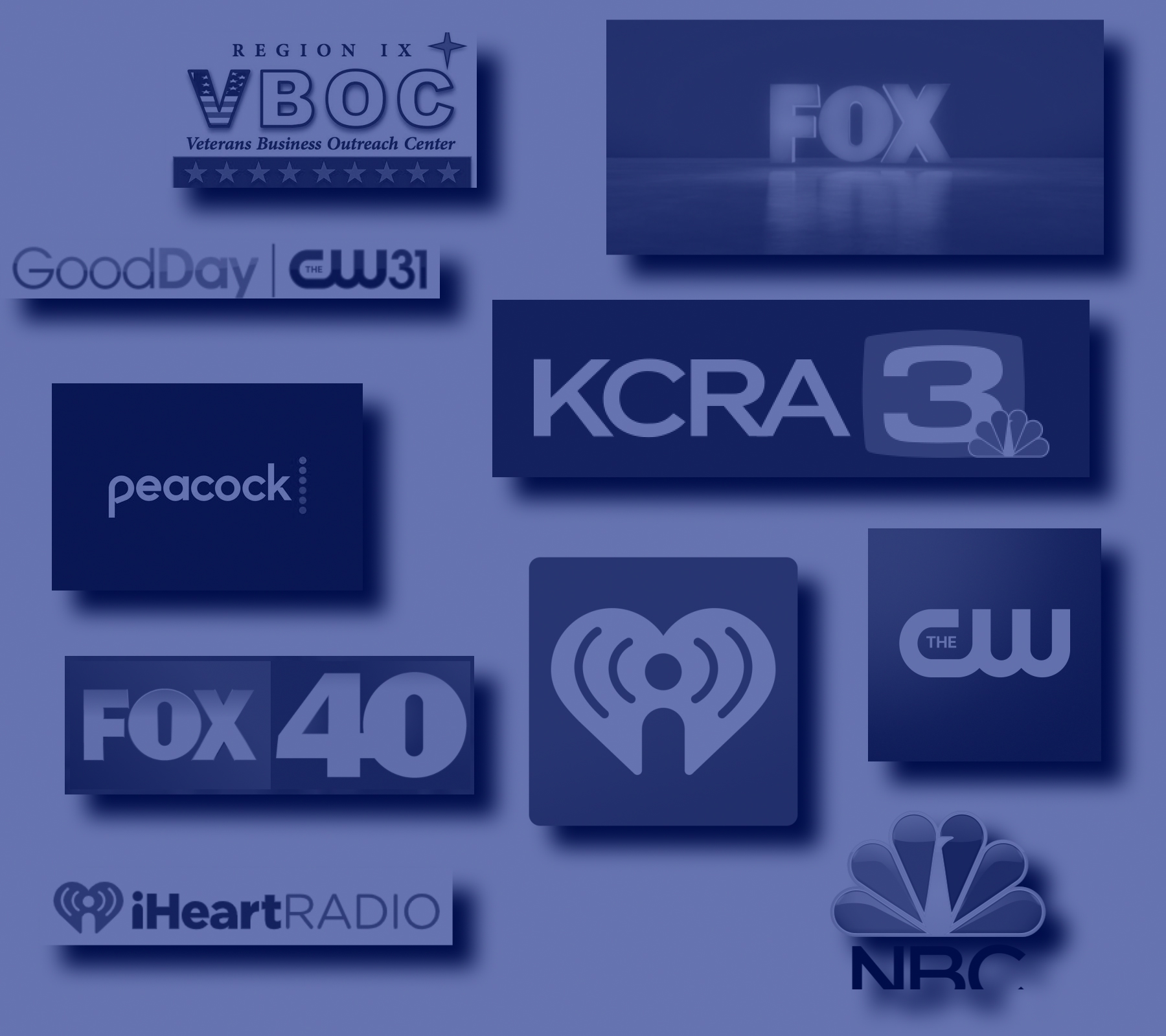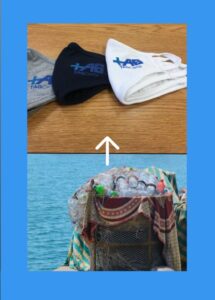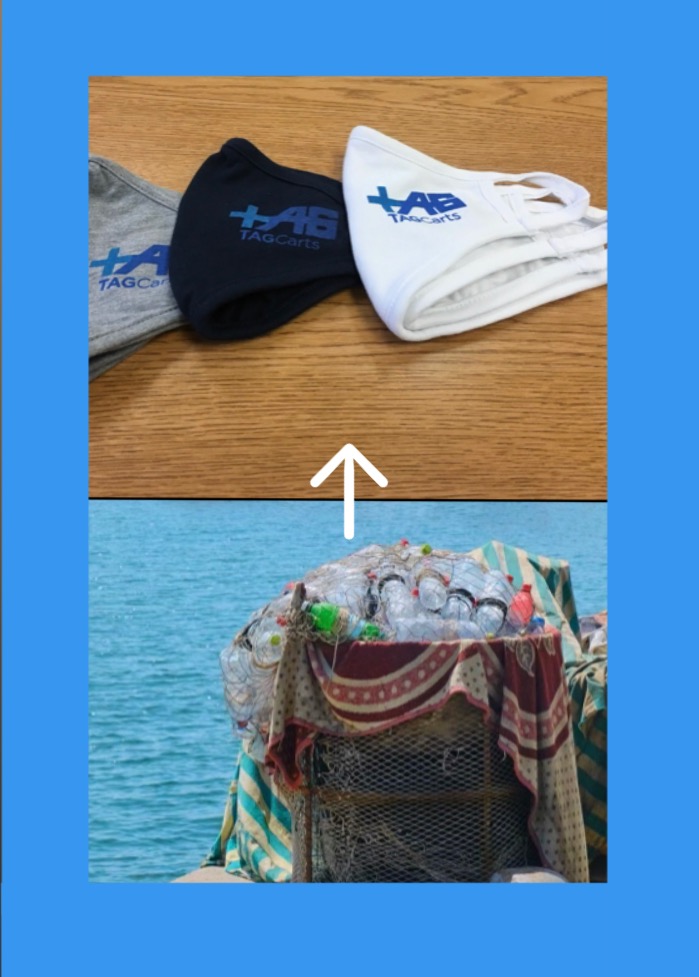 H2O Bottles to Face Coverings – TAGCarts helps keep people safe during pandemic with eco-friendly and purposeful face masks.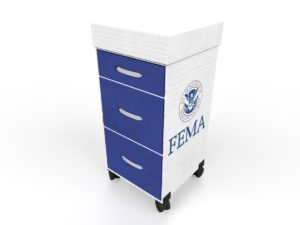 FEMA HEROCart™ – Emergency and Disaster Response American Hero serving with Single-Use Disposable pre-Kitted PPE, Sheltering and Hygiene items.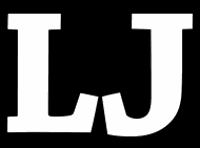 TAGCarts was recently featured in The Lumberjack, Northern Arizona University's Student Voice Since 1914, for aiding communities in Northern and greater Arizona with HEROCarts, pre-kitted single-patient use medical carts kitted with PPE, to help fight the COVID-19 pandemic.