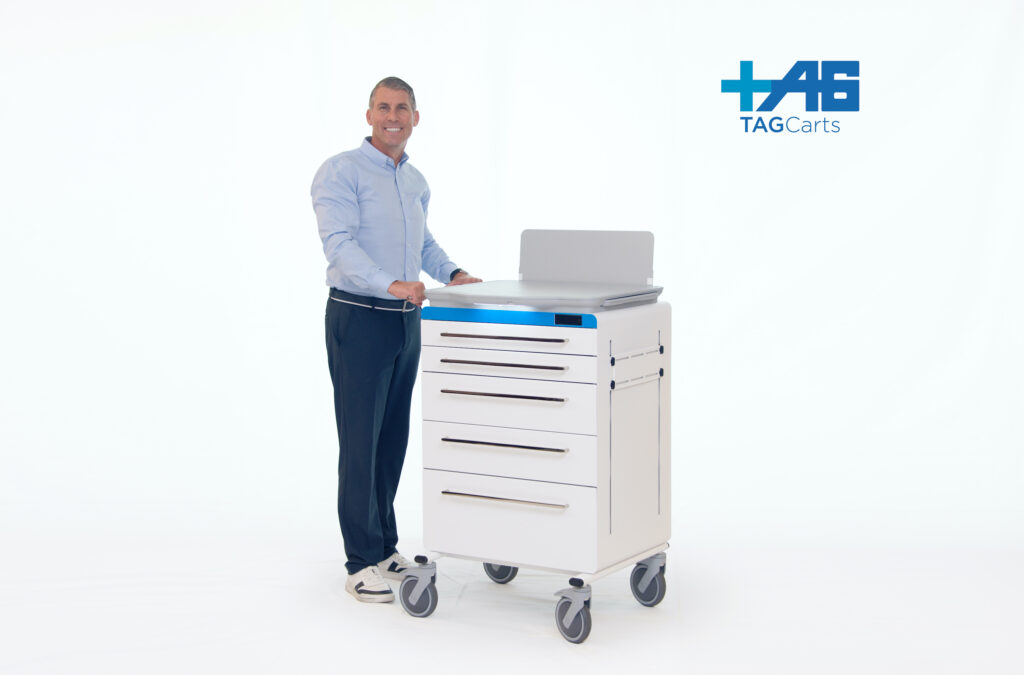 The Center For Health Design; Taggart "Tagg" Neal, EDAC, Founder and CEO TAGCarts® – Member Spotlight
February 17, 2022 – Concord, CA – USA
The Center For Health Design; Taggart "Tagg" Neal, EDAC, Founder and CEO TAGCarts® – Member Spotlight
The Center For Health Design's® Lynn Kinney, EDAC, SASHE recently interviewed TAGCarts® Founder and CEO Taggart Neal, EDAC for the Affiliate Connection's "News and Highlights" 30k+ readers.
Full site Reader View available HERE.
…This month, we had the pleasure of interviewing Taggart "Tagg" Neal, EDAC, of TAGCarts®. Tagg is literally thinking outside the box with his innovative and time-saving solutions for caregivers.
Briefly describe your current role.
As founder and CEO of TAGCarts®, I oversee strategy, operations, culture, execution, finance, investor relations, sales and business development. Everything I do falls within the discipline of building a brand of products with nurses and hospitals. Our brand reflects their values, culture, and goals for better community health.
How long have you been affiliated with The Center?
5 years.
What led you to become a member?
The Center's member community represents other like-minded teams embracing evidence-based design (EBD) in the healthcare industry. As a startup, I wanted our membership and contributions to the greater collective to be a cornerstone of our company culture. The team at The Center supported my vision for a cart company beyond expectations and hasn't stopped since.
How did you get started in the industry?
In 2003, I was fortunate to be offered a position with a medical cart company as a territory manager for Northern California and Nevada. I fell in love with the role of serving nurses by providing medical cart solutions to enhance their ability to work smarter, safer, and provide better care for patients.
How have you utilized EBD and your EDAC credential to build a better cart and how has that impacted outcomes?
The evidence-based design process provided the framework for designing our supply cart for nurses – known as the TAGCart®. It validates our design as going way beyond. We sought challenges and feedback from users to improve and inform design. My evidence-based design credential (EDAC) gave me the knowledge to apply the EBD process to our medical cart design. Including stakeholders requires input from more than just end-users. One outcome of that was the evidence we found where hospitals and healthcare systems are trending toward the integration of their sustainability goals into their supply chain. This validated our desire to build a sustainable cart for healthcare and was thus included. Had we only asked end user nurses about sustainability, we would not have known hospitals were looking for capital equipment to evolve beyond being competitive to becoming beacons of sustainability.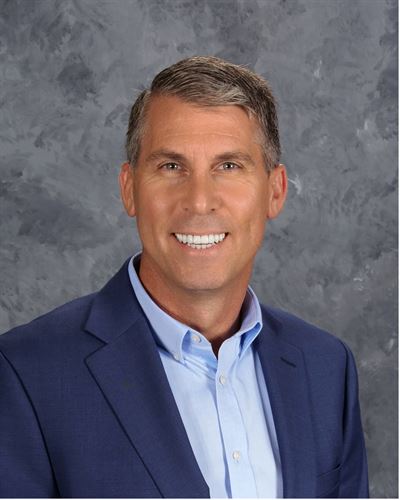 What have you liked most about being part of The Center for Health Design community?
Collaborating with other design-minded professionals. It's comforting and validating to know others view objects, products, or environments of care beyond the "surface" of what they actually are. It's design-mind thinking and there are no right answers, only models for processing. Eliminating binary outcomes encourages my ability to explore, suppose, imagine, and on occasion innovate.
What is your "go-to" resource from The Center?
The Knowledge Repository. It's a dynamic treasure trove of case studies, white papers, and overall evidence-based design work for healthcare.
What is one of your greatest professional accomplishments?
Easy, last month I walked into a hospital department in Silicon Valley to find a nurse delightfully charting on a TAGCart®. It was a surreal moment and interaction I'll never forget.
What changes do you anticipate in the "new normal"?
Due to hyper advancements in technology innovation, I anticipate society placing greater value on cognitive energy displacement, mental health, and self-care as it relates to overall health and immunity. We are evolving past last century's isolated metrics of money and time, into a new equation with primary variables of energy and health. I contend the current and visible paradigm shift toward home health and aging in place are outcomes of this new equation, in the "new normal."
Tell us something that others may not know about you.
For about ten years of my early professional career and prior to corrective surgery, I was clinically deaf in both ears.
Tagg, thank you for your contributions to our industry and for you perseverance in creating evidence-based solutions for clinicians.
About TAGCarts®, Inc.
TAGCarts® is a Veteran Owned, California Founder Institute company bringing the medical cart industry into the 21st century with conscientious design and material manufacturing for nurses in healthcare. Based in Sacramento, TAGCarts® mission driven values' of social responsibility and sustainability in healthcare was honored as Comstock's Magazine's "Startup of the Month" and founded by CEO Taggart F. Neal.