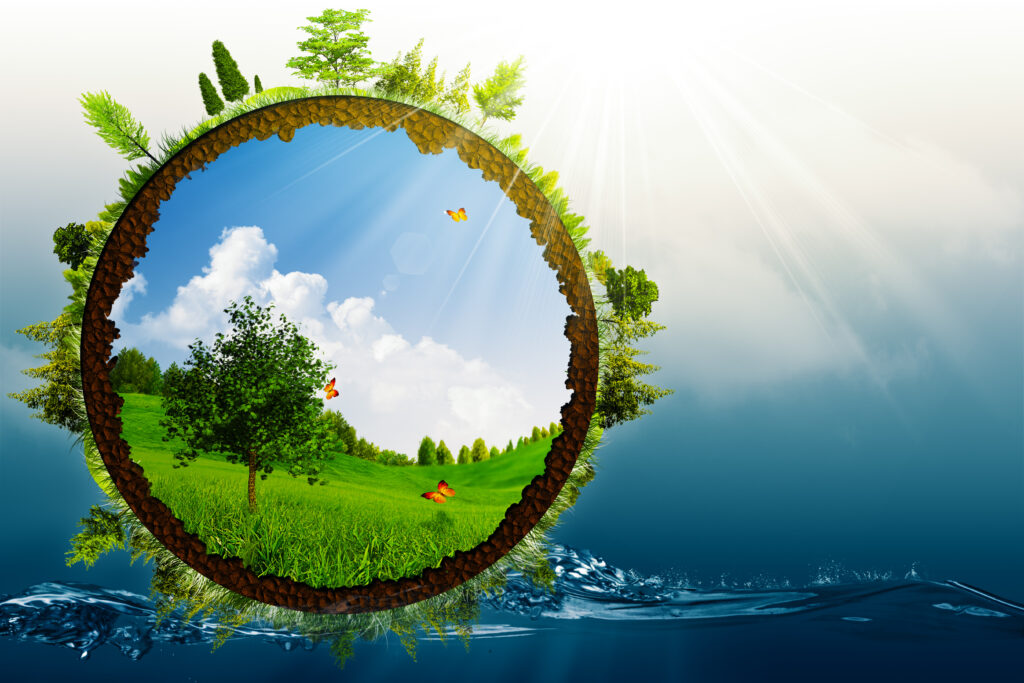 1st US Carbon Neutral Health System – Pioneering Healthcare
Editorial by Taggart F. Neal, CEO / Founder of TAGCarts, Inc.
September 17, 2021 – Sacramento, CA USA
TAGCarts, Inc. salutes and congratulates the 1st US Carbon Neutral Health System!(1.) It is increasingly clear healthcare has embraced corporate sustainability. With goals dating back five to ten years, we now find ourselves on the eve of twenty twenty-two, and in the initial manifestation of their economical, social, and environmental goal achievements. As a whole, these healthcare system values' are now driving corporate decision making, supply chain partners, and spend commitments.
Consumerism in Healthcare
As a share of the nation's Gross Domestic Product, health spending accounted for 17.7 percent (2.). As the nation's largest employer(3.), healthcare employs one in eight of us accounting for 12.5% (4.), and is expected to grow an additional 14% by 2028 due to the aging population (5.). This means healthcare isn't an industry island of isolation, but rather consumers are healthcare and healthcare systems are consumers. This readily explains the rapid insurgence of consumerism into all facets of healthcare. Trends in consumer market = trends in healthcare. Accordingly a large percentage of those of us who work in healthcare, are the same consumers of healthcare. Today's informed consumer is today's informed patient as well as today's healthcare worker. This is the driving force of compounding sustainability in healthcare and consumers will patronize healthcare systems who operate with forward thinking values that reflect their own.
Sustainability Phased Integration
With healthcare systems sustainability priority goals targeting greatest impact within their control, operational efficiencies, design, the built environment, and green energy consumption represent their first and second stage adoption of sustainable healthcare. These phases required dedicating their own resources toward new and innovative systems of operation and use; through their own capital and with applied grants and government / organizational rebates. The secondary and tertiary phases of adoption to sustainability, will actually cost healthcare far less capital and resources as they place the burden of "Shift" on their supply chain partners.
Product Differentiation
In the scope of hospital capital equipment, "Hospital Grade", use to represent proven efficacy, durability, and ever lasting utility. Today, in light of current and past global pandemics (COVID-19, Ebola, etc.), informed patients (consumers) understand more than ever the link between their health and the health of their community and planet.
Has the casual "Consumer Grade" standard evolved beyond "Hospital Grade" for capital medical equipment? Perhaps when it comes to to the sustainability component of the products, yes…temporarily. However the evolved procurement processes and policies enable healthcare's supply chain to slingshot past the consumer market where "Hospital Grade" represents sustainable production, manufacturing, and supply chain for approved vendors and diversified suppliers.
Vendor Differentiation
For the last few decades, being a diversified supplier to healthcare was enough to shine and win committed spend; Veteran-Owned, Woman-Owned, Minority-Owned, Small Business, and more. In the last ten years we have seen that grow into the suppliers who have policies of "Corporate Good" and policies of giving back. Examples are performing charity on weekends, highway clean-ups, adopting a less fortunate hospital across the globe, and more. The real evolution is taking place now. Environmental Preferred Purchasing and Sustainable Procurement policies are the new normal…
What are your products made of?
Where are they made?
Who makes them?
Is there a carbon footprint score or certification available?
How is your company promoting wellness and good outside of your primary revenue core competencies?
Consumers – nurses, procurement, administration, staff, c-suite, management – are smart and informed. They peel back the layers of the marketing with a click on their phones or mouse – to fact check if the spirit of the marketing and positioning message are consistent with their products and actions.
Wherever healthcare supplier / vendor companies lie on the sustainability spectrum, being true and authentic to your commitments, goals and impact will deliver the highest rewards.
For Your Medical Cart Solutions,
Tagg
TAGCarts – Powered by Design, Designed for Care.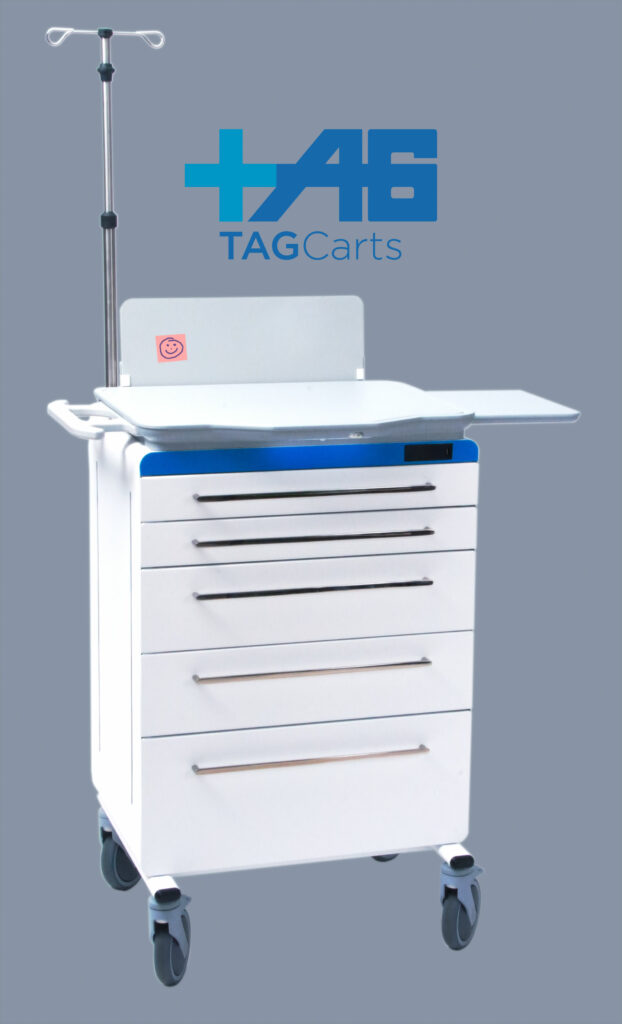 To see TAGCarts features and benefits for nurses and healthcare professionals please click here and review our "Suitable Medical Cart Applications." To learn more about TAGCarts' core sustainability commitments please click here. For questions about this article, share your next project, schedule a demo or contact us please click here.
Site References:
2. https://www.cms.gov/Research-Statistics-Data-and-Systems/Statistics-Trends-and-Reports/NationalHealthExpendData/NationalHealthAccountsHistorical
3. https://www.exploremedicalcareers.com/1-in-8-americans-employed-by-u-s-healthcare-industry/
4. https://www.census.gov/library/stories/2020/10/health-care-still-largest-united-states-employer.html
5. https://www.bls.gov/ooh/healthcare/home.htm