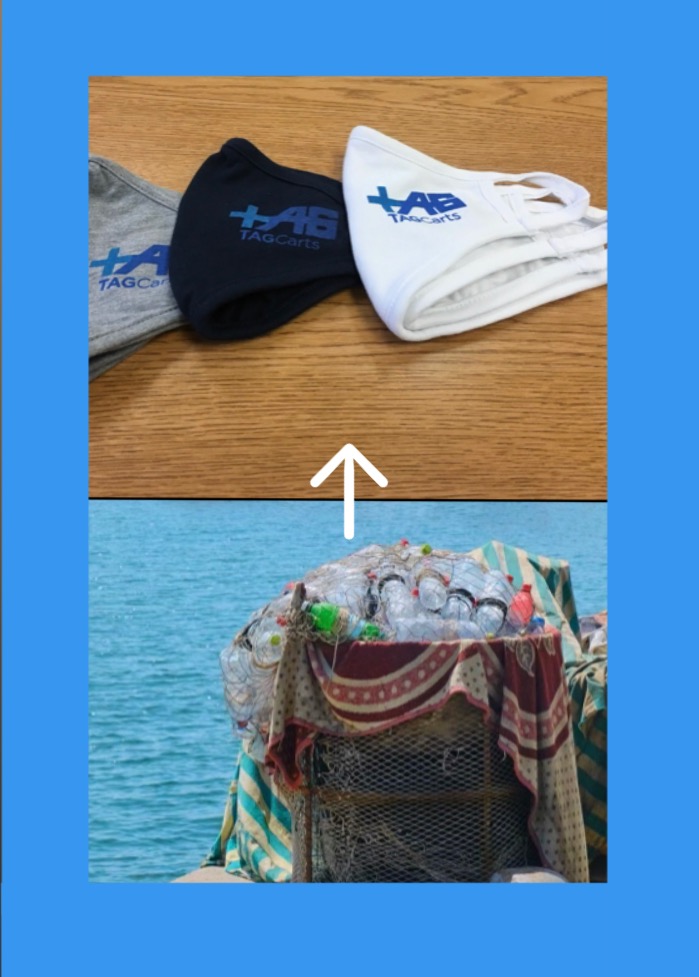 H2O Bottles to Face Coverings – TAGCarts
Sacramento, CA USA
Early on in the COVID-19 global pandemic, TAGCarts vetted several types of face coverings for procurement and dissemination. While they were not clinical in nature, the intent was to support others when masks were still hard to come by. They partnered with "GEAR'N UP" out of Littleton, Colorado. "Renae and the GEARN'Up Team understood the culture and values underlying our support of nurses with medical cart solutions. While less expensive options were available, she brought us an eco-friendly solution that was an absolute home run with our clientele, and really anyone who received a mask", says Founder Taggart Neal.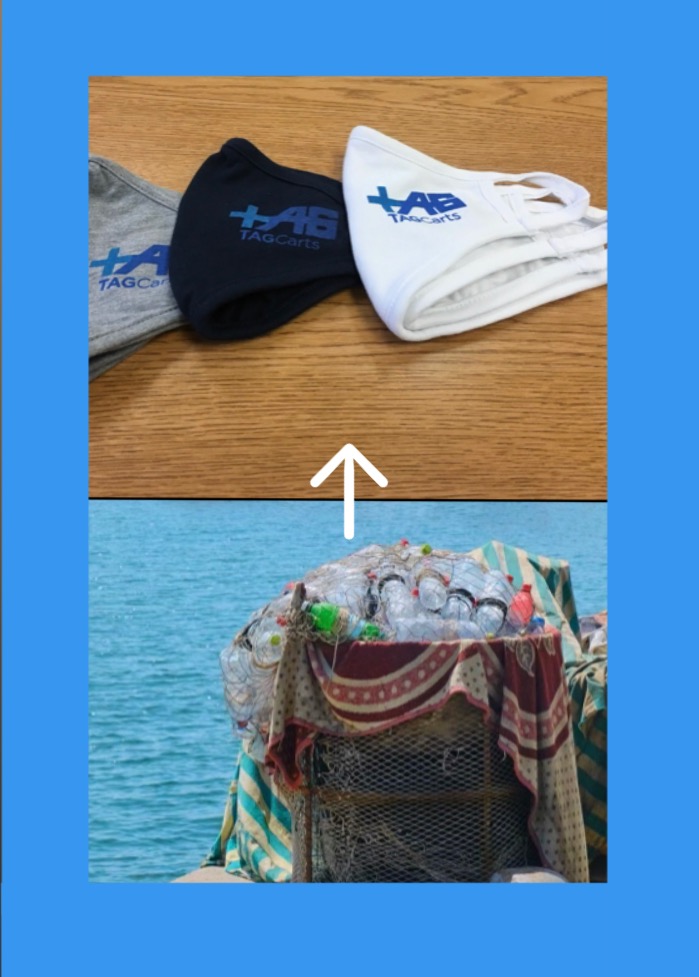 The "Next Level® ECO Face Mask" boasts a 93.6% PFE (Particle Filtration Efficiency) rate which is the highest ratings in Next Level's cloth mask product line when compared to our CVC and Cotton cloth masks. The Eco Mask is reusable, eco-friendly, and sustainable 2-ply mask made of 70% recycled material. Lightweight, breathable, and super-soft comfort fit for all day wear. Each mask is made using RPET poly from recycled water bottles. Moisture wicking fabrication is washable and breathable. Features a double layer fabric, goes over your ears for secure fit, fits over an N95 mask.
About TAGCarts, Inc.
Based in Sacramento, TAGCarts® is a Veteran Owned, California Founder Institute company established in 2019 by Founder and CEO, Taggart F. Neal. They are bringing innovative design and material manufacturing to the medical cart industry in the 21st century. TAGCarts® mission driven values of social responsibility and sustainability in healthcare was honored with Comstock's Magazine "Startup of the Month", in November 2019.