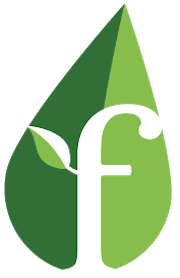 Sacramento Startup Responds to COVID by Creating Single Patient Use Bedside Carts to Keep Nurses Safe
https://fi.co/insight/sacramento-startup-responds-to-covid-by-creating-single-patient-use-bedside-carts-to-keep-nurses-safe

SACRAMENTO, Calif. — A Sacramento Navy Veteran has designed the first ever single patient use bedside medical carts filled with personal protective equipment for nurses on the frontlines of Covid and other emergencies and disasters. Hundreds of carts will be shipped out on Friday from PRIDE Industries, where U.S. Veterans and Americans with disabilities have helped assemble them.
HEROCarts are recyclable pop-up bedside carts that are desperately needed by nurses and doctors caring for patients in temporary, non-permanent, and pop-up field hospitals all over the country. These lightweight yet durable multi-drawer carts on wheels are made out of corrugated cardboard and are filled with masks, gloves and other PPE to not only protect nurses from injury or infection, but to offer dignity to patients without spreading disease. TAGCarts CEO Taggart Neal (FI Sacramento) says,
We responded to Governor Newsom's call for California's healthcare companies to innovate in the face of COVID-19. I knew our young Sacramento company, which focuses on values of sustainability and social responsibility, could be of service in a meaningful way. I'm so proud to donate hundreds of HEROCarts to the real HEROES on the front lines.
The Sacramento HEROCart Project started in mid-April 2020 and gathered support from several local organizations like California Office of Emergency Services (OES), the Sacramento Kings Foundation, PRIDE Industries, Walden University, Savvy Print Solutions, Weintraub Tobin Law Firm, Precision Medical Products, Dream Arcades & Veterans Business Outreach Center. They have sent hundreds of HEROCarts to Sleep Train Arena's pop-up field hospital in Sacramento, as well as Los Angeles County, where Covid cases have reached nearly a quarter-million. Hundreds more HEROCarts will be shipped to the high-risk Navajo Nation on Friday, where a vast reservation in New Mexico and Arizona has already seen 337 deaths from Covid-19.

Tony Lopez, Vice President Manufacturing & Logistics Services, said,
We at PRIDE Industries are grateful to once again contribute to the fight against COVID. We're proud to partner with HEROCarts on this important project, which we know will help save lives
The Sacramento Kings Foundation has set up a fund for Sacramento leaders to make donations to purchase HEROCarts. To donate, visit www.HEROCarts.org
About TAGCarts, Inc.
Based in Sacramento, TAGCartsTM is a Veteran Owned, California Founder Institute company established in 2019 by Founder and CEO, Taggart F. Neal. They are an innovative designer and manufacturer of patent-pending medical carts and workstations for healthcare, with mission driven values of social responsibility and sustainability. Named Comstock's Magazine "Startup of
the Month", in November 2019, TAGCartsTM continues to offer solutions for today's hospital medical staff across the country.
About HEROCarts
The HEROCart family of products includes Bedside Carts, PPE Carts, Full Size Isolation Carts, Powered and Non-Powered Laptop Workstation Carts. They are identified for Emergency Response, Disaster Response, Skilled and other Long-Term Nursing environments, as well as Acute Care Hospital Emergency Departments for a single patient use exchange cart model. * * *
Graduates of the Founder Institute are creating some of the world's fastest growing startups, having raised over $1.5 billion in funding, and building products people love across over 200 cities worldwide.